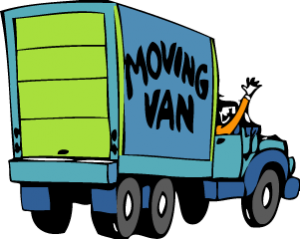 You always want to make sure that you and your family are safe at all times, and the same can be said about your home and all of your precious personal belongings.Security when moving is something you may have to think about.
Having a security alarm is not only a good choice, depending on where you live, it is almost a necessity. You may have lived in your home for 20 years or more and watched the surrounding neighborhood go down the drain, but you love your home and don't want to move under any conditions.
Having an alarm system, especially one that is hooked up to the security company so it is monitored at all times, ensuring your safety, is something that will give you great peace of mind. Alarm systems range in price, but you will find that they are extremely affordable, and even the lower priced units work great and still allow you to be monitored at all times.
If, on the other hand, you have decided that moving on to a new home is something you really want to do, there are some precautions you should make, both at your old home, and your new dwellings. Of course what is needed is based on where you are moving to, for example, if you currently live in a house but you have decided to move to an apartment, then the security measures would be somewhat different. Also, depending on what type of apartment you have chosen to move to makes a difference in regards to your security.
If the building has their own security guards, and there are cameras all around the building, this will add to your safety big time. Even with that being said, having your own system is always a wise idea under any conditions. Units today not only protect you against would be thieves, they also can detect carbon monoxide poison, fire, as well as other threats and warn you before it is too late for you to react.
When you are moving in, try not to expose expensive items to anyone that might see you moving your stuff in.Also, make sure that there are no high-ticket items visible from any windows. This is especially true if you are not living in the place yet, but just moving your items in bit by bit. Make sure that you install a security alarm system even before you move in, and make sure that there are sensors on all of the windows, as often this is a way for thieves to get entry.
If your new home is in a new development, you really need to protect all you own, and an alarm is truly advantages. Especially if no one lives beside you yet, there is no one to hear someone break in, so an alarm hooked up to a security company that can call the police right away if needed is your only protection.
Having a good size dog stay in the new home over night when you are not there is also a great deterrent for many would be burglars  as well. As long as they are not left alone for a long period of time and they are somewhat obedient, then leaving them to guard the home is a great idea.
Depending on the breed they don't even have to be trained as a guard dog, but instead just the sight of them will turn many burglars away immediately. Use deadbolts on your doors compared to spring locks, and for any locks that were installed by the builder, it is wise to always change them, even if it is only the locking mechanism itself, so that you ensure you have the only keys.
If you do sign on with a security company they will be able to better advise you as to what else is needed for your optimal security and safety through your moving experience. Be sure to check out what Pre-Lock has to offer for all of your security needs.