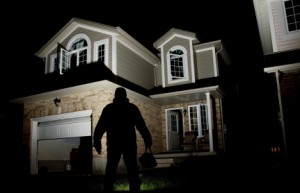 For most Toronto residents they are pretty astute at making sure their homes are locked up safe and sound when they are going to be away for awhile. Many have a security check routine in place that they follow day in and day out. As a Toronto Locksmith and Toronto security expert it is worth mentioning that Toronto residents really need to remain vigilant about their safety and security even when at home no matter what the time of day.
A good reason why its worth giving Torontonians a reminder about this can be supported by this Halton Regional Police Service media release.
"Police Seek Information in Daylight Home Entry
Police are seeking the public's assistance in identifying a suspect in a brazen daylight home entry in Burlington.
On April 6, 2013 at 1:00 p.m., a Burlington couple were doing gardening work in the front yard of their Appleby Line residence.  One of the homeowners went inside and located a female on the main level.
The female indicated she thought the home was for sale and came inside to have a look.  The homeowner told her to leave and she exited through the front door and was last seen walking northbound on Appleby Line towards New Street.
The homeowner subsequently discovered a quantity of jewelry and cash had been removed from the master bedroom area.
Investigation determined the suspect entered the residence through an unlocked rear door while the couple were in their front yard."continue reading
Summary:
Fortunately most of us live in great neighborhoods and we feel comfortable when we are at home with leaving our doors unlocked at least during the daylight hours. Now with the warm weather soon to arrive we all like to be outdoors getting our exteriors in shape after a long winter.
In most cases when you are at the front of your yard you can't visually see the back. Many homeowners that have a closed in backyard see this as additional security so really aren't concerned about keeping the back entrances to the home secure, especially in broad daylight.
The unfortunate incident mentioned above really should act as a reminder to all of us that we must remain diligent. Thieves have become much more brazen over the years and think nothing of committing their acts of crime at any time of day. They have perfected their unscrupulous skills where they can enter a home and go about their dirty work of thieving within a matter of minutes.
There is no shortage of top notch security protection that one can have installed in their homes. However, as your Toronto Locksmith and security experts we can install the top of the line anti burglar locks,  and if you fail to lock them they are not going to provide you the protection they are capable of.
Usually homeowners that are beginning to focus on their home security issues will set the interior of their home as the priority. What should be remembered is that increased security is available by looking at your options for exterior security as well.
Give us a call here at Pre-lock 416-773-5625 and let's talk about what we can do for you to make your home safe and secure both inside and out. Or if you are in the area why not drop in and visit our showroom. You will no doubt be pleasantly surprised to see what we as your Toronto Locksmith and Toronto security company have available to make your living quarters a whole lot safer at a price you can afford.