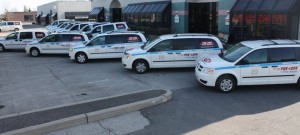 You may be looking at the most modernized form of security system for your home and figure that if you are going to be utilizing the services of a renowned Brand name Corporation like Rogers, that they are providing the best there is when it comes to the safety and home security of your home and family. Is this really the case though? Here is what security and Toronto Locksmith expert Paul Seidman has to say about this interesting topic.
Q: Can Rogers really compete with Pre-Lock Security or other reputable security providers?
Paul:
Rogers is best known for cable  and wireless internet services and not SECURITY.    This is not the first time Rogers has ventured into the home security business so I am not surprised they are trying once again.   Rogers Communications Inc. sold it's alarm division previously branded  Rogers Canguard Inc. back in 1998 to US based Protection One .   If history repeats itself don't be surprised to find your alarm monitoring south of the border again, or maybe with another security company that you may not want  protecting your home and family.  Here is an interesting report by Los Angeles times  http://articles.latimes.com/1998/jul/01/business/fi-65167
The true test of time is a very important factor to consider.   Pre-Lock Security had been providing security solutions since 1978.  That is an impressive continuous security track record.
Back in March of 2007  Bell Canada launched an innovative home monitoring service as well  only to back pedal and shut down the division in December 2007 after less than one year. Here is some information that was released about this…. http://www.newswire.ca/en/story/77713/bell-canada-launches-innovative-new-home-monitoring-service and here as well http://optimumsecuritygroup.com/Services/bell_home_monitoring_service.htm
I  would not be surprised to hear Bell Canada returning to the security business in the near future to compete with Rogers Smart Home Monitoring as they both are fighting for the same kind of customers.  They are constantly trading services back and forth and trying to lure customers into long term bundled contracts making it hard to switch services when it is all on the same bill.
Q: What is this key selling feature that Rogers is making regarding a  dual-network alarm monitoring system?
Paul:
Pre-Lock Security has been offering dual-network monitoring services for years, in fact most security companies can offer you this service and it is nothing new or innovative .    Some homeowners are looking to cut costs and don't want to necessarily be obligated to maintain a broadband connection for the term of the contract to have security.    Unlike Rogers, Pre-Lock Security can also offer customers alarm monitoring services without having to maintain a broadband connection and incurring that cost.  Many homeowners today have smartphone plans on their phones that allow wireless internet hot spots without having to pay huge costs for internet services that they don't need.  Pre-Lock security can offer those customers wireless alarm monitoring services without sacrificing any level of security.
Q: Rogers radio & TV commercials offers the ability to integrate my existing security system with their system.  What are the disadvantages, if any, in doing that?
Paul:
That's true. Rogers has the ability to hijack your current control panel and tie it into their system in some fashion by introducing 3rd party proprietary equipment.  I suggest checking with your security provider to make sure you actually own the control panel before you allow Rogers to Take Over your system and always suggest speaking with your existing provider because after all they have been providing your home security for many years and most likely can offer you all the services you are looking for including remote access of your security system with most Smartphones, Thermostat Control, Lights, and much more.    Even if you do own your own control panel, the existing security equipment was not designed to work in such a manner by the original manufacturer specifications.   You may want to contact your alarm manufacturer and ask them their opinion as clearly such maneuvers were never contemplated by DSC or Honeywell which are used by many reputable security providers.   Rogers Integration techniques may cause your existing security system to lack some enjoyed features that you may have become accustomed to and you may lose important functionality that was  designed by the manufacturer.  Features like Sabbath mode, zone bypassing, adding  new alarm access codes on the fly from your previously installed DSC or Honeywell keypads may be things you will never be able to do again.
Q: That brings a different kind of question to my mind then.  What kind of equipment is Rogers using then if it is not the same manufacturer of my alarm in an alarm takeover scenario?
Paul:
Rogers is using Proprietary broadband alarm equipment made by iControl that integrates monitored home security systems to the Rogers Network.   The problem with using a proprietary security system is you are literally going to have to stay with Rogers forever unless you are willing to purchase a completely new security system from a new security provider.    Broadband equipment is network specific and cannot be integrated in a reverse scenario unless it happens to be another cable provider that can provide services using the same kind of equipment.    The chances of that are slim to none as cable providers are licensed providers by the CRTC.  I have always been a firm believer of using alarm equipment that any Toronto security provider can take-over if you are not happy with the security services being offered.
Q: Does Pre-Lock Security also offer the ability to control the alarm system with your mobile smartphone device like Rogers?
Paul:
Yes, we have been offering  Smart Home Monitoring services for many years,    Our brand name products like Honeywell & DSC have had such solutions in place for us to offer our customers these features and maintain the level of security that Pre-Lock Security has built its reputation on.    The good news is all the advertising that Rogers is doing on the radio & TV is actually helping our entire industry big time.    Smart customers are calling us first and asking us about these products which clearly are available from your existing provider without changing much of anything you have come to enjoy.
 Q: How about controlling your lights and thermostat?  How do you stack up to that? I really want to add those features to my system.
Paul:
We offer complete thermostat control via our Total Connect comfort product line.  We now offer the new Honeywell RT8580WF.  NO MONTHLY FEE'S FOR REMOTE ACCESS EVER!!!
We believe Honeywell makes the best thermostat in the market.  Honeywell has been selling thermostats for over 125 years so you can count on their quality and we are proud to offer their complete product line to our customers.
Unlike Rogers we don't charge a monthly fee to control your Honeywell RT8580WF thermostat and lights when a special module is purchased from us.  Rogers currently charges $3.49 per month to control your thermostat and $3.49 per month to control your lighting and small appliances unless you take the ultimate plan that currently includes those services.   We serve our customers by not charging high monitoring fees for these services.  We also don't charge $6.99 extra to monitor smoke detectors or $3.49 per month to monitor water leaks from your hot water heater or other devices requiring leak detection.  Speak with your existing security provider before you consider switching services and find out how easily you can upgrade your existing security system without locking your self into a new long term agreement.    Have you ever tried to get out of a Rogers Wireless agreement before the end of the term?
Q:I wanted the ability to control my existing lights where I currently have standard  light switches .  I don't have much use from modules that control floor lights.  Do you have the ability to do that?
Paul:
Sure we do, we can offer you light switches that actually replace any light you currently turn on and off in your home now.  You can control the light from any smartphone device as well as turn each device into a timer allowing automated lighting control of any light in your home.  You can also program lights to only shut off at a certain time like after midnight all lights that should be off can be automated into that process for you saving you money on electricity.
Q:  How about sending Instant alerts to my iphone when my dog walker comes by to take Fido for a walk while we are at work?
Paul:
Pre-Lock Security has been providing Live instant customizable security alerts for years.  These alerts can be configured to alert you when your child comes home after school or even let you know when they don't arrive at an expected time.   We can send them directly to any email address or configure it to send it via text message, the choice is yours.    We call them e-alert's and can program most systems to do that over the phone in a few minutes.
Q: What happens if my phone line is cut?

Paul:
We offer wireless backup options solutions that upon receipt of a signal from your home allows us to send help immediately.  We don't require a phone line or a broadband connection for that matter to recieve an alarm signal from your home.  If you happen to have a broadband connection with any provider we can also use that and transmit the signals simultaneously for no extra charges.  We believe our wireless backup solutions will provide the best monitoring services available for your home and family without incurring extra charges required by Rogers to maintain your security.   I suggest taking into account how much you have to pay for your Broadband connection and factor in those costs that are required to receive monitoring services from Rogers.   With Pre-Lock Security you can cancel your home phone line, and your broadband connection and receive worry free alarm monitoring services and not to mention a huge savings.
Q: Can Pre-Lock Security add cameras to see whats happening at home when you are away like Rogers?
Paul:
You don't have to switch to Rogers to do that almost any security provider offers those kind of features.   Check with your existing provider. You will be quite surprised how easy that is to have installed.   We offer professionally installed camera systems designed to provide you access to what's going on from any where you have internet access.  The connection is secure and only you have the password.  Our cameras are typically placed on the outside of your home providing proper perimeter security capture that will provide crisp clean video footage.   We also don't charge any monthly fees to provide you Live Video Streaming or video picture storage when you implement our professional DVR solution.    Rogers currently charges $6.99 for live video streaming & $3.49 for video picture storage.  That's $10.48 per month for ever.  I am not sure why you would want to pay for that.  That's not smart.
Q: Can you offer me the best tips in selecting a good security provider?
Paul:
Selecting a security provider that has many years of experience is really important for the protection of your home and family.
Security credentials are very important and not easy for any provider to obtain.   We suggest selecting a security provider that is a member of CANASA in good standing and consider selecting a security provider that is ULC listed and approved.   Pre-Lock Security has been a proud member of CANASA for over 25 years and has been providing ULC listed security solutions for over 30 years. You can check this membership directory to determine the status of your security provider…   http://www.canasa.org/imis15/WWW/Home/CANASA/Home.aspx.
When you are in the process of deciding on a security provider it is a big decision and you want to make use of the many resources available. Click here and type in the name of your security provider prospect to determine their status: http://database.ul.com/cgi-bin/XYV/cgifind.new/LISCANADA/1FRAME/srchres.html
Pre-Lock Security Services  offers ULC listed alarm installation services as well as approved fire protection solutions in accordance to ULC specifications  which are subject to rigorous annual inspections insuring your level of security is second to none.  You need to seriously wonder why you would trust your home security to any other provider that might not have the credentials that you can come to expect from Pre-Lock Security Services .
There are lots of professional security companies that are proud members of ULC & CANASA.  I highly recommend that you select an accredited provider.
Hopefully you have a much better insight as to the choices you have when it comes to your home security. Paul Seidman, owner of Pre-lock Security is an expert in this area as he has been providing security services since 1978.   He has built his credibility through 35 years of education, experience and keeping up to date as to what helps to keep Toronto residents safe. He believes that everyone has the right to make informed decisions when it comes to their security and the safety of their family, and can only do so when they have the pertinent information they require.  Seidman says security is not a Television show that you curl up and watch at the end of the day.   Security is the single most important decision you will make to protect your home and family so pick a security provider that has built their reputation in Security.