Free Alarm System

No Installation Fee

No Activation Fee

No Equipment Fee **
**Some Conditions Apply

Get Started Today ...

Monthly Monitoring from
$25.95
Fill In Our Online Form Now...
Get Free Wireless Key Fob
Call Us (416) 773-5625 Toronto Line

OR Toll Free 1 (877) 773-5625
There's a Honeywell security system for every lifestyle, budget and security need. And they do more than keep you and your family safe and sound…they give you round the clock peace of mind and can even keep you connected to your home wherever you are. Our products are easy enough for every member of the family to operate, providing a level of simplicity and convenience you'll really appreciate.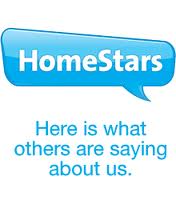 2013 HomeStars Winner 2nd Year In a Row

Checkout our 300 + Reviews Now!!!!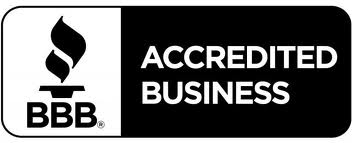 HONEYWELL TOTAL CONNECT™ REMOTE SERVICES
ON THE GO AND IN THE KNOW!
Stay in the know wherever you go with the award-winning Honeywell Total Connect Remote Services. Real-time alerts directly to your smart phone, video viewing and mobile remote control put peace of mind in the palm of your hand —helping you stay connected to your family and home from compatible wireless smartphones, tablets or PCs. Total Connect is all you need to turn your smartphone into a smart home alarm system!
Our company provides quality professionally installed reliable, state of the art security systems for your home. Our residential security systems will add a barrier of protection to your home and provide your family with peace of mind. At Pre-Lock Security, we have your total security needs in mind. Thus, every security installation we do is tailored made and custom designed to meet each home owners unique needs and security budget.

Be Alerted the instant something happens at your home Protect your home and family when you're away with real-time as it happens 24/7 Smart Home Alarm Monitoring. Honeywell's LYNX Touch is a dynamic, lifestyle-enhancing security system that protects your property and family and lets you control your security system, thermostats, lighting, door locks and more all from your keypad or on the go from any smartphone device from anywhere you have internet access.

LYNX Touch 5100 Honeywell Security Package includes:
1 Honeywell Lynx Plus Control Panel
2 Wireless Door or Window Contacts
1 Pet immune Motion Detector
1 85 dB Indoor Warning Siren
1 Visual Deterrent Package - includes Pre-Lock lawn sign & decals
1 Battery Backup Standby System
1 Plug-in Transformer
Home Alarm Certificate For Potential 20% Insurance Premium Savings
5 Year Monitoring Rate No Increases
Professionally bonded and insured installation provider
Lifetime parts & Labour Warranty
E-alert all arming / disarming to any smart phone now included at no extra cost
Professional Installation Included in activation fee
Professional Monitoring By Pre-Lock Security Services Inc
Warning Decals & Lawn Sign



Get Started Now... (877) 773-5625



Honeywell's wireless security products are an excellent complement to LYNX Touch—providing you with a higher level of convenience, peace of mind and the complete, whole-house protection you deserve. Their rock-solid stability and long battery life make them a popular choice among homeowners, with millions installed worldwide. Trust Pre-Lock Security Today....

Optional Equipment Available at additional charges...
| | | | |
| --- | --- | --- | --- |
| Wireless Glass Break | Smoke/Heat Detector | Motion Detector | Flood Sensor |
| Z-Wave Thermostat | Z-Wave Light Switch | Window or Door Sensor | Warning Siren |
| Wireless Carbon Monoxide | Four Button Wireless Fob | Wireless Keypad | Low Temperature Sensor |
| IP CAMERA | See Your Kids Come Home | Android Tablet | Smart Phone Access |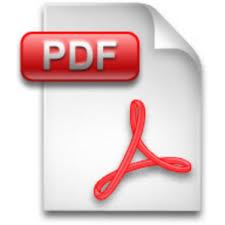 LYNX TOUCH Brochure
Energy & Home Management
When you add optional Z-Wave enabled devices to LYNX Touch you'll have centralized, fingertip control of your thermostats, lights locks and more from one user interface.
You won't believe how easy it is to stay comfortable, and save money and save energy without having to change your daily routine!
Integrated Z-Wave providing integration of
Thermostats, Honeywell Z-wave enabled thermostats can automatically adjust every time you arm or disarm LYNX Touch.
Door Locks, You can lock and unlock your doors wherever you are on premises automatically when arming and disarming LYNX Touch
Lighting, You can turn select indoor and outdoor lights on or off every time you arm or disarm LYNX Touch
Local, and remote control via Total Connect * ADDITIONAL MONTHLY SERVICES CHARGES ARE APPLICABLE
With Honeywell Total Connect Remote Services, You can perform many of the amazing functions of LYNX Touch remotely You can also control your security system, receive alerts about important events via email, text messages or video alerts, even keep an eye on your home and family via live, look in video where ever you are. Whether you use your PC or other compatible mobile device, the function icons look and operate just like the ones on LYNX Touch and best of all the apps are available Free.
Get Connected Features.....
Know When your children arrive home from school or if they have not by a certain time
Remotely control home heating, cooling and lighting for energy saving and conform
View Live, streaming video on up to six cameras at a time, record and store video clips and have pictures emailed to you upon an event
Check up on your pets
Receive alerts for extreme temperatures, which may help indicate a power failure or problems with furnaces or air conditioners
Know if leaks or floods have been detected in laundry rooms, kitchens bathrooms or basements
Find out when motion is sensed in outdoor areas like pools, patios, or drive ways, or if a garage door is left open
Receive notification if activity is sensed by protected outdoor surfaces or valuables
Protect Indoor valuables from theft by receiving an alert if they have been moved or disturbed
Find out if off-limits areas like liquor or gun cabinets have been accessed by your kids
Pre-Lock Security Services is a 100% Canadian owned and operated full service Toronto security provider that specializes in residential and commercial security alarm systems, 24 Hour alarm monitoring, locksmith services including Medeco, Mul-T-Lock High Security products, Amsec, Inkas & Sentry authorized safe dealer, access control, CCTV surveillance and custom Unigard window bars and Armor Coat window security film solutions.
Limited Time Only No Activation Fee ACT NOW!
Monitoring Charges as low as $25.95* + HST per month with a 36-month Service Agreement
No Phone Line Required with optional Wireless transmission
Optional WIFI Transmission for no phone line equipped homes
WIFI Network Access
Optional Camera Live Viewing Available
Thermostat Control
Lighting Control via smartphone device ie: IPhone
New Customers saving of 10% on all additional equipment purchased
Pre-Lock Has Been Providing Residential Security Services Since 1978
Member Of Canadian Security Association (CANASA)
Member of An International Association of Security Professionals (ALOA)
Member Of Underwriters Laboratories of Canada (ULC)
Member The Association of Ontario Locksmiths (TAOL)
Member Of Better Business Bureau (BBB)

Check Out are reviews on www.HomeStars.com

PRE-LOCK SECURITY is proud to offer alarm security solutions across the Toronto GTA, Durham, Halton, York Regions and Southern Ontario including...
Ajax - Barrie - Brampton - Bradford - Burlington - Cambridge - Collingwood - Concord - Etobicoke - Greater Toronto Area - GTA - Guelph - Hamilton - Innisfil - Kitchner - London - Mississauga - Newmarket - North York - Oakville - Orangeville - Oshawa - Pickering - Richmond Hill - Scarborough -Thornhill - Toronto - Wasaga Beach - Waterloo - Whitby
Fill Out The Online Order Form Today And We Will Contact You About The
HONEYWELL FREE* LYNX TOUCH 5100* Wireless Alarm Control Package
Call Toll Free
1 (855) 850-LOCK or 1 (855) 850-5625