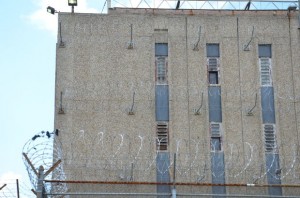 It isn't a nice thought to have to think like a thief in order to thwart off their attempts of robbery. However, to be successful you really have to be one step ahead of them. While we may class this type of individual as being lazy because he or she would rather steal than work for a living, they should never be underestimated in their dedication to their unscrupulous profession.
So it is important to know whether Toronto burglars are really concerned about security system. It is also advantageous to know how they think. there is no better way to learn this than from one who has been involved in thievery and speaks out about it such as this in this interesting article.
"Break-in All the Rules: Confessions of a Rosedale Burglar
Reading a home is something of an art form. Keith Matthews (not his real name) gestures at a large brick home on a snowy neighbourhood street with the blinds pulled partially back. "You can tell no one's in there," he says. "You see the living room on the right-hand side, the kitchen area on this side. They do have the laundry going, so they're going to be back soon. You can see the exhaust on the side. That's their laundry." He points to the side door, which is obscured from view by a row of cedar trees, as his likely point of entry.
When Matthews turns 40 this year, he will have spent exactly half of his life behind bars. Among his crimes are over 300 break and enters in the GTA, in many of the city's wealthiest and most fortified areas, Rosedale, Forest Hill, Lawrence Park and Bayview among them, where both risk and reward are highest."... con't reading
Technology in the security world changes on a constant basis fortunately for us the ones that rely on security systems to keep us safe. While the above article was written several years ago, and talks about the ease in which some security devices were fooled, a lot of changes have been made since then. Part of the reasons that these changes are able to take place is in part thanks to the crooks themselves. Each time they commit one of their unscrupulous acts they leave a little bit more information behind that can be put to good use by those that make and install the security systems we rely on for our Toronto security.
There is no doubt that Toronto burglars have to care about security systems. While they may be considered stupid for living this type of lifestyle they cannot be considered as such when it comes to not wanting to take every step possible not to get caught. Dealing with Toronto security systems is not on their list of favorite things to do.