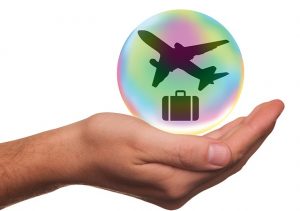 Most of us place a huge emphasis on our security when we are at home or even our places of business. We install security systems designed to protect us so that we are not victimized while we are at home or work and make sure that we are aware of where we go and what we do so that we are under a constant state of heightened vigilance in order to avoid becoming a victim.
That is not necessarily a bad thing either. The world has changed, and the cold hard facts are that crime rates have gone up over the years and the types of crimes committed have changed as well.
What many of us fail to do however is to consider our security when we head off for a vacation. We tend to assume that since we are heading out for some much needed R&R and that the resort or cruise we are heading out on will provide all the security we require and therefore it is not something we need to worry about.
Nothing could be further from the truth.
No matter where we go or who we go with our personal security is our own responsibility and it is incumbent on us to know and understand the dangers we may face when we do travel.
The sad fact is that there is crime in every part of the world, and some of the countries that rely the heaviest on tourism are in parts of the world where the law enforcement apparatus is much less organized and as efficient as counterparts in the West.
Recognizing that these areas are sometimes havens for people who would like nothing better than to part you from your hard earned money or belongings.
Understanding that electronic items like computers and laptops and especially smart phones are very likely targets of theft in some of these areas can help you to plan and strategize for any eventuality that you may face while abroad.
One important tip is to always book your trips with a reputable travel agency that knows the country you are traveling to and to heed any advice that they give with regards to where you can and cannot safely go while in a foreign country.
In many vacation countries, the most popular advice is to stay on the resort itself and avoid going into areas where the security of the resort has no ability to help you if you find yourself in jeopardy of some sort.
Always keep your personal items within your sight and make sure not to flaunt your wealth if you do venture off the resort grounds as this can be an invitation to an enterprising thief.
No-one is suggesting that you cannot have fun while abroad you just need to remain aware of your surroundings and exercise a little more caution is all.
Have a good time but be ever vigilant, that way you will return home refreshed and feeling good instead of becoming a statistic of another country's crime problem.
Remember that security at home is also a major concern and Pre-Lock security can help you with all the protection you need to keep your family and home safe.