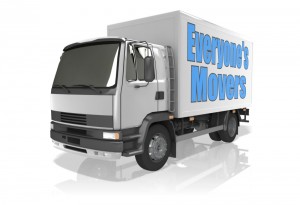 There are lots of reasons why people move in Toronto. You may have just bought your first house, or are moving to another one. You may be moving from a house to an apartment. Or perhaps you are a student who is just venturing out on their own for the first time. In any of these circumstances you will need to pay attention as to how your security protection may have changed.
Hopefully in your prior residence you were confident in the security measures that existed there. If you are moving to another home you now have to determine if there is a security system in place there. If so, is it up to date, and do you know how to fully operate it?  If you have been using a previous security provider at your old residence and you are happy with them you may want to contact them to see if they are able to continue offering you the same service at your new location.
If you have just become a first time home buyer and it happens to be a home that has no security equipment in place, then one of your first priorities will be to arrange for this. The Toronto Locksmiths at Pre-lock security are professionals within this area, and will certainly be pleased to help you implement the security measures that you need.
As a student that just may be setting out on your own, chances are you are renting a location near to your school. You need to put into place your security measures here and this can be a challenge because the landlord may have restrictions. You can still implement safety measures like using portable door blockers that you can slip in place when you are at home to give you extra protection if you are not feeling safe with your locking system on the doors and do the same for the windows.
You may be reaching your senior years, and have decided to downsize in your living quarters. In this case your security needs may have changed and you will want to look at additional security items such as intercom systems, and even life alert systems if you are running into medical problems where the need for emergency services may arise.
Every home and living quarters is unique in its security requirements. What may have worked for you in one location may not work the same for you in your new abode. Be sure to seek out some help from the experts in the security industry like Pre-lock to gather their advice on what your new security requirements are.