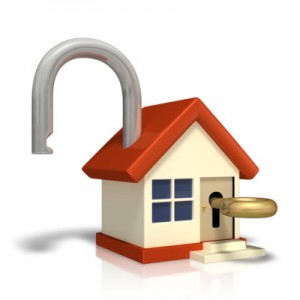 When you first hear the term physical security products perhaps your thoughts wander to those devices that you could use to physically protect yourself. Items like guns perhaps, but here in Canada there is no such thing as owning a gun to protect yourself against intruders. So for us residents of Toronto what are physical security products?
For us, physical security products are a selection of devices that you can have installed to beef up your home or business protection. For example, the locking devices on your doors and windows are deemed as physical security products. There are many forms and selections of these and not just any old locking device will provide you with the protection you need.
You can view the physical security products as a further enhancement to your electronic security protection. Your alarm system is ideal for giving you a good warning that someone is trying to enter your premises. A loud sounding alarm certainly sends mental shock waves through a perpetrator, and more often than not they will flee the premises. Although this is not always the case if they feel confident enough that they can easily gain entry before anyone responds to the set off alarm.
This is where many of the physical security products go into action. A speedy in and out of the premises is what the crook is counting on. If this individual is stymied right at the front door because of a top notch locking device like Schlage for example, then it is going to encourage him all the more to flee from the area.
To really enhance your overall home and business protection there are a few important steps to implement. First pick a well know good reputation security equipment provider like Pre-lock. Then set your mind to invest in quality brand security products, but only those you require for your particular protection. Then stay up to date with technology advances to ensure that your protection is not becoming outdated.
Once you have determined which specific security system you are going to rely on, then talk to your security adviser as to what additional physical security products would enhance your protection even further. You don't have to make your home look like a a fortress and with the proper choices of added security you won't have this happen, yet you will have the confidence of knowing that your family is safe and your assets are secure.