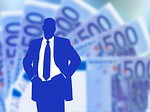 There are a great many people that dream of the day when they can open their own business and be the boss. Then when they do so they are overwhelmed with the responsibility that comes with it. Those 8 hours of working a day soon become 12 or 14 and included with all the extra work comes the task of making sure the business is protected with the right security.
For new business owners all of a sudden having this extra responsibility of having to secure a new premise can be a little stressful. So much time and money goes into this new venture that it creates a worry of how to prevent it from being ripped off or being broken into.
Of course setting up the proper security is critically important, but you don't want your business looking like a fortress especially if you are open to the public.
There are so many options available to you by way of business security systems that you really want to put the time aside to make sure you are making the right choices. By this it means implementing the type of security that your particular business and location demands. The best way you can get on the right track for doing this is by relying on professionals.
The first decision you should make is to commit to buy both quality and professional security equipment. Go to an expert like the Toronto locksmiths at Pre-lock who specialize in both business and home security. they are going to be able to quickly educate you on the differences of securing your business in respect to residential type protection.
There will be basics that you have to get in place. These will include determining how security the main entry or vulnerable entry points of your business are. There is no point in putting in just an alarm system if these areas are weak. The harder you make it for a perpetrator to break into your business the more time you are allowing for them to get caught. If they can get through your doors and windows easily, although this may trigger the alarm, they can be in and out before anyone has time to respond.
You do not have to spend a fortune on your business security system but you do have to be willing to invest in it, take some time to learn about the basics of this type of protection, and then rely on the right security experts for sound advice, quality equipment and good customer service.