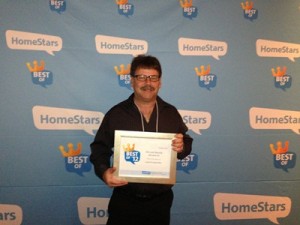 Finding a Toronto Locksmith is not very easy.    Where do you turn to? Who do you trust?   How do you know you are dealing with a trained professional? Is there really a way to avoid locksmith scam?
According to Toronto Locksmith expert Paul Seidman owner of Pre-lock Security there are ways to prevent being duped by locksmith scams, and recently he answered these questions when it comes to finding a locksmith in Toronto that you can trust and rely on.
Q: How do a lot of people in Toronto go about looking for a local locksmith?
Paul:
"The internet seems to be the number one spot to find a Toronto locksmith, but consumers need to be very wary of Toronto locksmith companies that you find on the web in a typical Google search. The internet is the breeding grounds for scam locksmith services, and most of the ones you are going to find in a quick Google search unfortunately are going to cost you way more than you think. Scam locksmith services seem to operate in call centers where phones are answered, and the calls are distributed to a network of independently owned affiliates that will come out and perform the services. ''
Q: Does an individual performing locksmithing services have to have some type of licence?
Paul:
"In Ontario you don't even need a licence to provide locksmith services , so companies that advertise on  their website that they are licenced are scamming your right from the get go. On the off chance your province requires licencing that's great, but Toronto is a free for all right now so check your local area regulations or contact The Association of Ontario Locksmiths .''
Q:What is the first thing you should watch for when the locksmith answers the phone?
Paul:
"Stay away from locksmiths that answer the phone "locksmith how can I help you?"Generic phrases like "locksmith services" should be avoided. People who answer the phone with fake names are the start of your problems. A legitimate locksmith should have a real unique business name that you can identify and proud to use."
Q: What should be the priority when choosing a Toronto locksmith?
"Let's face it, security should be your number one concern when choosing a professional locksmith provider. Locksmiths provide security.  You are going to have to give them your address. They are going to know where you live. Would you give your keys to a total stranger? Well a total stranger will be giving you your keys once finished fixing your locks so you have to really know who you are dealing with. Try picking one that has a real physical business location , in all honesty there are also legitimate locksmith services providers that are only mobile. Why take the chance with your family security when you can find a Toronto Locksmith service that has a shop and showroom with a real physical  address you can drive to and walk around in."
Q: Should a customer be concerned when the locksmith arrives in an unmarked vehicle?
Paul:
"This can be another sign of trouble. Bells should go off as to why would  any legitimate locksmith service provider want to travel in an unmarked vehicle when clearly they spend lots of money on advertising to be found in  major resources like Google."
Q: What is the first question that should be asked of the Toronto locksmith?
Paul:
"Asking for an exact quote when you call a provider is the first question you need to do.  There is no reason why you can't get an exact price on the phone. Any legitimate locksmith provider should be able to tell you the exact price of a brand name deadbolt or provide you a quote on a service that you may require. There is no such thing as it depends. Deadbolts come in various configurations like single cylinder, double cylinder, captive cylinder but pricing is easily quoted by legitimate providers on the phone so there are no surprises once they get there. Legitimate locksmiths do not charge more depending on the colour you like. Locksmith that are honest providers do not ask how many pins do you want in the lock."
Paul:    
Q: Is it wise to shop around for a locksmith in Toronto?
Never call only one provider unless you want to wonder if you have just been scammed.   Trying calling 3 reputable locksmith services and ask them all the same questions relating to the brands they suggest, the pro's & con's and of course the price. Stay away from generic brands that are supposedly made in the "same factory" and are better than the original branded products. Generic brands are not made in the same factory, and brand name security products are your only assurance of the quality you are expecting to buy.
Q: When is the best time to find a reliable Toronto locksmith?
Paul:
"Try finding a locksmith service provider before you actually need one. Taking the time to properly meet with a locksmith provider before you need the services is the best way to know what you are going to be dealing with and won't be blindsided by the emergency at hand that is taking your focus away from making a good rational security decision. "
Q: Should a consumer care whether the Locksmith company is Insured?
Paul:
"Legitimate locksmith providers must have workers compensation  and should be bonded and fully insured . Ask them to provide you written proof of such insurance coverage to avoid being responsible if an accident should occur while working on your property.  Asking for them to email you a copy of the insurance certificate is great way to know that you are going to be covered if they screw up.  Looking for companies with polices in place is a must for your own protection but once again you would be surprised how many locksmith services  operating in Toronto have no insurance at all."
Q: Are there any good places to go on the web to find out more about locksmith companies?   
Paul:  
"Proper research is the key to your security. Finding a good review site like HomeStars.com or  eieihome.com  are two examples of where consumers can go and get informed consumer reviews before hiring the provider and learning who to stay away from."
Q: What is the best way to pay for locksmith services rendered?
"How you pay for your services is also key to your protection. Never pay a locksmith cash for the services they provide unless of course you get a proper detailed receipt that reflects the services rendered and the proper governmental tax information. Don't let the savings of the tax motivate you to pay that way."
The answers to these questions will certainly be beneficial in helping your choose a Toronto locksmith when these services are required. Paul Seidman is an expert in the field of locksmithing and security. He has been providing security solutions to clients not only for Toronto, the GTA, but throughout Ontario as well. Paul operates his business, Pre-Lock Security on the premise that every individual has the right to feel safe and secure. Based on this every client whether they are a single family home dweller or a large Corporation receives the same superior care and customer service that the Company offers. Find out more about Paul Seidman and Pre-Lock Security. Also be sure to visit us often for more expert Toronto locksmith advice through our questions and answers series.