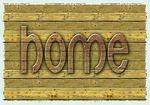 So after many weeks of searching for the new home you have finally found one that seems perfect for you and your family. Hopefully you also had some time and gave some serious consideration as to how safe your new neighborhood is.
A lot of time goes into buying a new home. You have a ton of questions for your real estate agent and most of them are focused on the house itself. You want to know of any potential issues it may have. Then you might present additional questions like where the schools, hospitals and other amenities are located. These are all very important to you.
If you are moving to a totally new area that you are not familiar with you should really do some additional research on your own. You want to know what the crime rate is now and has been in the past for this new location. Some areas have in the past gotten a bad reputation for being a high crime area but have taken lots of strong measures towards crime prevention and been successful at it, yet there is still a stigma attached to the neighborhood.
Something else to pay attention to is how in general the neighborhood views any additional safety measures. For example, those neighborhoods that implemented neighborhood watch programs are indicating that they are interested in keeping their neighborhood safe and are pro-active in doing this.
Try to visit the neighborhood that you are considering at various times. No doubt you will quickly check it out while you are viewing your new potential home, but take some time to go back to the area at other times. Perhaps visit on the weekend to see if families appear to feel safe about letting the kids play outdoors, or those living in the area seem to be enjoying any outdoor amenities regarding their property. Drive through it at night to see how well lit up it is with street lighting, how much activity there is and if there is any police presence.
No matter what you discover keep in mind that you are still going to have to be committed to providing protection by way of security measures for your new home. Be sure to rely on quality security providers of services and equipment like those found at Pre-lock.
All of these measures are going to give you the peace of mind that you truly did your research for keeping your home and family safe.