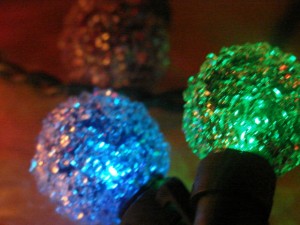 Naturally you want to keep your home fire safe all year around. There are times when you need to take extra precautions and the Christmas holiday season is one of those times. You need to be just a little bit more alert to the fire safety rules and take extra preventative measures.
One thing that many of us like to do during this festive season is decorate our homes with beautiful ornaments and lights. Unfortunately for a lot of us our electrical supply is pushed to the max at any given time. Then we add all these extra strings of lighting to our power supply and really do put a heavy burden on it. We end up using extension cords, and in older homes especially this can be dangerous if the electrical system is becoming outdated or not up to par. Another potential danger is that the cords of the lights have become frayed and could create a spark which in turn could cause a fire. Sometimes the extension cords will become hot so it is wise to consistently check them for this.
Everybody likes to save money and one of the ways of doing this is by taking good care of our holiday lights and storing them away carefully each year. There are some people that have had the same set of lights for many years. With today's modern technology the holiday lights have become a lot safer, and are really quite reasonably priced. It may be far safer to start replacing those old lights for the newer ones that are more safety orientated. They usually now come with fused plugs which helps to prevent sparking.
Many people are now turning to the mini lights for indoor decorating. These are ideal because they are vibrant in color without demanding large wattage like the bigger older type and the bulbs don't get near as hot as the bigger ones do. If you have the type where you can replace the bulbs if they burn out then make sure that you use the correct size for replacement.
While fire safety is the big issue when it comes to festive lighting don't forget that there can be other potential safety hazards as well. Cords strewn across the floor become a tripping hazard.
Be sure to get all the enjoyment that comes with decorating with holiday lighting but remember to put safety first. Now is a good time to make sure that your fire alert systems are in prime working order as a further protection to ensure that you have a very happy and safe holiday season.