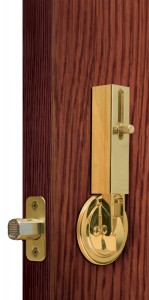 As a Toronto resident you want to keep your home secure. Once you start looking into all of the security products that allow you to do this, it can be a little overwhelming as to what is going to be the best choices for you.
Ideally talking to one of the Toronto locksmith security experts at Pre-lock will be a great help in getting your choices of all the security products narrowed down to what meets your security needs. One of the suggestions may be the Lock Jaw security system for your doors.
The concept behind the Lock Jaw security system is to prevent the tongue of the deadbolt from retracting back through the strike plate of the lock into the door. The unique design of this top notch safety door system is what makes it such a valuable protection asset. Too many security devices have to be attached to the frame of the door and this creates a weakness in the system. While deadbolts have in the past been an added measure of security they too can be compromised, although still a very good choice in locking systems. Their security features can be beefed up by installing the Lock Jaw which works effectively with all the singular cylinder bolts.
This system acts as a great preventative of any attempt to try and pry the door open in efforts to release the door from the door frame. It is the type of system that is activated from within so it meant to protect the occupants when they are home from unwanted intruders.
Break in artists are very well trained at what they do, which is rob you of your precious belongings. The more difficult it is for them to try and break into your home, the more likely they are to leave you alone. There are plenty of unprotected homes in the Toronto area for them to target. Your making it difficult for them and making them spend time on trying to gain entry poses a great risk of their getting caught.
The Lock Jaw security system in affordable and easy to install. When you add small but very important security protection devices such as this to your home, they all add up in their importance for keeping your home safe. You have two areas of concern when it comes to home safety. This is in reference to when you are within your dwelling and when it it is left unattended.
The professionals at Pre-lock have all the solutions for your security needs and are a trusted security provided throughout Toronto and surrounding area.