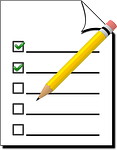 You may be one of those individuals who up until now really haven't given much thought to any additional security to your home other than having good doors and locks on your windows. Or you may be newly weds and one of the "to do" items on your list is to set up good protection for your new home. In either case no doubt the first question that comes to mind is what will a home protection plan offer you. Following this question will be several more.
What it will do for you is provide you with additional security measures that go beyond good protection that your solid locked doors and windows offer. Unfortunately crooks are pretty astute at finding ways into a home or business and its not always just by breaking a window or compromising a lock.
The more levels of protection that you have in place to slow down a crook's unscrupulous actions the better. There are many different security protection levels and various types of equipment. If you want something that is going to tend to all of your potential security issues then looking at a home alarm protection plan is probably the best way to go.
You should rely on a quality professional that has the experience and expertise to design a plan that is going to best suit your specific needs and stay within your budget. That is your first step, but you want to take it one step further.
Having a good system in place is a smart choice, but keeping it maintained is going to ensure that your level of protection that you have chosen is ongoing. No matter how good the security system is it will require some maintenance and regular check ups to keep it fully optimized.
If you neglect to do this then you are putting yourself in a position of relying on potentially false security. There could be a component in the system that is wearing or has a flaw and this goes unnoticed to you. Then you go off on vacation thinking that your home is fully protected while you are away which really may not be true.
If you really want to be sure that your security system is up to par and you want to keep it that way then be sure to check out the home alarm protection plan that the experts at Pre-lock offer. By doing so you will have the peace of mind in knowing that you have good security in place and security service providers that you can count on.