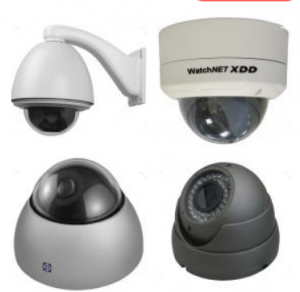 You may be considering updating your present security system, especially if you have not done so for quite some time. It is a common practice for individuals who have never had to put their present security measures to good use over a few years, to sort of become complacent about it. Then every once in awhile perhaps as a result of something heard on the news, or from a friend something arises to cause a homeowner to think about their security protection. For some this means considering the addition of security cameras, from which there are many to choose from.
At one time there was a bit of stigma attached to the use of these security devices because people didn't want to come across as spying on others. However, everyone has the right to protect their family and property. These home use surveillance cameras have well proved their worth to some unfortunate homeowners who ended up being the victim of a break in or crime.
Once you have made the decision to add this form of protection to your security for home you will then need to decide on the best make and model and where these will best serve their purpose when installed in your home. Some are designed for indoor or outdoor use or both.
A common type is what is often referred to as the bullet. It has some great features as well as some limitations.
Something else you will need to consider is whether you want wired or wireless cameras. It certainly is more convenient to have the wireless installed, but this type especially if not of good quality can be subject to interference by other wireless devices.
While quality is going to be important proper installation is also a necessity. If the cameras are not installed so they can provide the entire coverage they are capable of then you really are not being fully protected and getting what you paid for.
Professional installers will consider many aspects during the installation. For example they will determine the distance and the total area that will be covered by the unit. They will determine exactly how to position the lens, along with many other considerations.
Then you will have to determine whether you want the option of being able to record the camera events. There may be times where you don't feel this is necessary when you are at home, but want to take advantage of this feature when away. There have been a lot of break in artists caught on tape, so it definitely has its advantages.