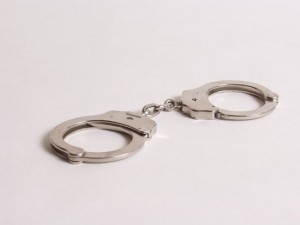 It is not uncommon to become complacent about our home security when we are within our residence. Usually the first one home will unlock the front door, disarm the security system and the house remains unsecured for the rest of the evening. Then bedtime rolls around and we do a bit of a safety check, making sure the stove is turned off and we lock the doors and turn out the lights. During my many years as a Toronto Locksmith and security expert I have heard this routine reiterated by many people.
This is a common routine for many home owners. They are vigilant about their safety and security but it is normal for residents who enjoy a safe neighborhood to become complacent about their security environment. Many homeowners have good quality Toronto security systems in place that they make sure is fully activated when the house is going to be empty.
There is one very important factor that is being missed here. Burglars do not work by a time clock. They will break into your home day or night. They work at times that give them the greatest opportunity to invade your home in the shortest time possible. When homeowners are not activating their alarm systems during their sleeping hours then they are contributing to the shortened time it will take a burglar to get into an unsecured home.
In case you are thinking that this is not something that takes place in Toronto, being as it is considered to be a safe place to live, you will find this Toronto Police News Release a bit alarming.
"Public Safety Alert,
Police request assistance with break-and-enter investigation
53 Division
416-808-5300
The Toronto Police Service would like to make the public aware of a series of residential break-and-enters in midtown Toronto.
It is reported that:
– in the last two weeks, the suspects have broken into, or have attempted to break into, a number of homes while residents are at home asleep
– the suspects are targeting cash, wallets/purses and electronic devices such as iPads
Police would like to remind the public to be extra vigilant when it comes to suspicious people or vehicles on or around their street, and to secure their homes and arm their alarm systems, even while at home, and to deter suspects by leaving their outside lights on"….continue reading…
Summary:
It is information such as this that acts as a good reminder that break-in thieves are no longer targeting the very rich. Whatever they can get their hands on in your home that has any value is considered to be worth the risks these criminals take.
Having a good Toronto security system in place is the first step. Making sure that you maximize the use of your security protection is the next step. The longer you can ward off an unauthorized entry to your home, the more time you are giving the Police a chance to respond and apprehend these criminals.
As a Toronto security expert I highly recommend that you activate your Toronto security system prior to going to bed at night so you can sleep soundly knowing that you and your family are protected. If you don't have a quality security system in place as yet,why not give us a call here at Pre-Lock 416-773-5625 and let's discuss your round the clock security.