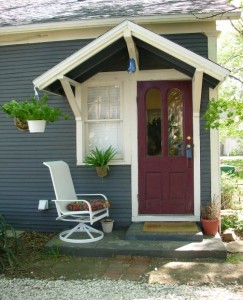 Toronto Home Security May Include Keeping Out People You Know
Usually when we are considering our home safety our priority is to focus on keeping out "would be" burglars or people we don't know. There are times where people also have to step up their security against individuals who are known to the home occupants, and the residents of the home no longer want them to have access to the dwelling.
This is often the case when a couple is going through a separation or divorce. Or perhaps there had been a live in employee or tenant who had full access to the home in the past.
You have a couple of choices for changing the security standards of your home. If you feel that you already have good locks on your doors and you just want to have them rekeyed then you have the option. However, you also have to consider the level of security that is required based on your particular circumstances.
If you have been involved in an abusive relationship and are concerned about your personal safety while in your home then you may want to consider scaling up your security to a higher level. You can consider having better locks installed and have our Toronto locksmiths here at Pre-lock security assess your doors for their safety status.
There are a lot of steps that can be taken to make your doors themselves a lot more resistant to break ins. For example our Pre-Lock Toronto home security experts will explain what our Door Reinforcement Systems is all about and how it can be so beneficial in thwarting off forced entries.
You also want to consider being able to see who is on the perimeter of your home. You will feel a lot more comfortable when in the dead of night you can look out your window and have enough exterior lighting present to see who may be about without having to worry about heading to a light switch to activate your lighting. It is true that some people feel that these are activated too easily with any type of harmless motion which can create unnecessary anxiety. The key to the right outdoor security protection is putting your needs in the hands of Toronto home security experts who will assess your particular security requirements and be able to provide you with the right solution for you.
You have the right to keep any person out of your home that you do not give permission to be there. You also have the right to be able to make affordable choices when it comes to the security products and services that are going to make you feel comfortable because you know you are secure. Here as your Toronto locksmiths and Toronto home security experts we are available to meet these security needs. No question about your security concerns is considered trivial by our security experts and we would be pleased to discuss your safety and security. Just give us a call at ( 416)-773-5625 and lets have a security chat!