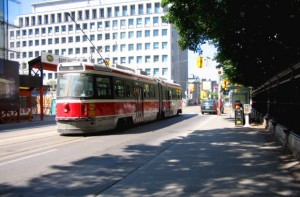 Toronto is certainly known for its great reputation of being a good place to set up a business. It is always a hub of activity and draws tourists from around the world. It is also a place where good business security has to be put in place for the protection of the people working there, the patrons, and the assets of the business itself.
We are fortunate to have a wide selection of ethnic groups who have introduced us to their cultures through their new business entities. This often is a challenge for many of these new business owners when it comes to just what they need for security for their business.
What is important is to first seek out a Toronto security company that is going to personalize your business security according to its news. There are many large companies in this industry that offer packages, but often these security packages don't address the small individual security needs that each company may have.
It's great to have a security monitoring service which is often offered in these packages. But what about those doors to your business that just may not be offering enough protection in the first place and are an easy target for the break and enter thief? It is far better to deal with a smaller security company that is going to look at ALL of the security weaknesses and not just those that the big security company deals with in their package deals.
Of course having your business monitored by a security monitoring company is a good thing. But why not reduce the amount of times that they may have to respond by having all of the security in place to act as deterrent.
Once you have chosen your security company the next thing you will have to consider is the type of system you need in place to offer you good protection. Again individualized service is important here. You may not need the same type of system as the business across the street. Your expert that you have chosen will do a full assessment to streamline the protection you need according to the demands of your location, building, and industry.
Call us here at Pre-lock today where we consider every business as a separate entity that deserves personalized protection and is not just part of a package deal.