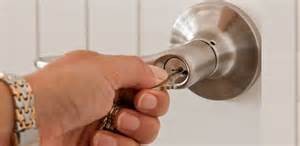 Now that many are looking towards the warmer weather arriving they often think about spring repairs and home updates. Many also consider taking a look at their home security especially if they have purchased a new home and are moving to a neighborhood they are not familiar with.
When considering home security it may also mean considering a home alarm system. With this comes some decision making.
Who do you choose?
You first have to decide if you are going to tackle your home security as a do it yourself project or whether you are going to make the right decision and use a quality security provider that specializes in the right security equipment. When you are taking on this very important task you really don't want to be relying on generic equipment that you buy at your local store. The thieves whose intentions are opposite to yours are well versed in how this equipment operates and how to get past it.
You also want to pick a security equipment provider that makes security their number one priority and it isn't just an add on service that they include with their telecommunication or home automation services.
What do you choose:
One you have your security provider you then have to determine what kind of security system that you want. The big advantage of using professionals for your security needs is you can rely on their advice as to what type and level of protection you really need.
You are going to have to decide on either a wired or wireless security system. If you rent or don't want to go to additional work then you may opt for the wireless security system which is much easier to have installed.
Another decision you will need to make is whether you want a monitored system. This way your security is monitored by a quality monitoring company that lets you know when the system has been triggered and can dispatch the appropriate help.
You also need to look at additional security measures that are going to enhance the protection that your chosen security system is going to offer you. These are items like updating the locks on your doors and replacing broken locks on your windows. You may want to also rely on a intercom system that affords extra attention when you are home. Then you have the option of having extra security for your garage and perhaps a driveway alert.
Once you start reviewing your security needs, and have the proper security company to meet these needs you can really customize your home security so the entire family feels safe and secure.