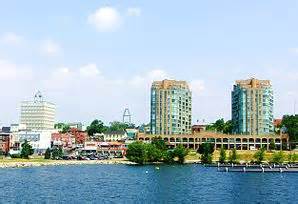 For those who live and do business in Barrie Ontario they get to enjoy a most beautiful atmosphere. It really is a great place to live and work. Like anywhere else though it has its fair share of home break ins and thievery. At the same time being so close to the GTA it allows them some great choices in their home and business security.
Fortunately there are top notch security providers like Pre-Lock that cater to the Barrie area. This is a company that has built their foundation of excellent security service for many years. There policy is simple in that they believe that by providing impeccable customer service that their business will thrive and that is most evident.
The Company offers many different security products that Barrie residents can take advantage of at great prices. They can choose between wireless and wired security systems with a selection that fits into any budget. Then for those that want monitored services this is not a problem.
Barrie is a city that is rapidly growing and as such this means that the security requirements are as well. Pre-lock is a believer in home automation for convenience but does not downplay the need for good security.
Aside from a large range of affordable security items to help prevent theft and break-ins the Company also offers a lot of personal security items. These range from fire and smoke alerts to medical alert systems. One of the newest and most exciting products that has been added to the Pre-Lock selection of products is the dbell Wi-Fi Smart Video doorbell.
Many of those who live in Barrie commute back and forth to Toronto for work. With this new video doorbell system they can see who is at their door as well as respond no matter where they may be. The practical uses for this simple and affordable but very impressive device is many. It gives one comfort in knowing that they can always know who has been at their door. If there are seniors at home they no longer have to be concerned about answering the door as a family member can do this for them no matter where they are. The same goes for the kids. Parents no longer have to worry about the kids answering the door to strangers.
Pre-Lock is committed to bringing the most innovative and the most needed security products to those who live in Barrie and want to know that their security needs can be well taken care of.