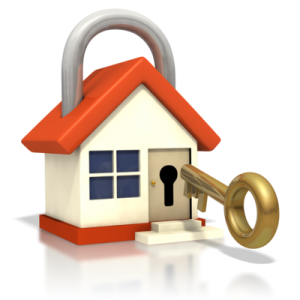 When you think of what protection you need for your home the first thought that probably comes to mind is a security system. From here it means having a basic understanding of what is available to you by way of home security which means learning a little about the types of alarm services that can come with your security system
Hard Wired Alarms
Many feel that a hard wired alarm system is more reliable compared to wireless. Often people opt for wireless because it is a lost easier to have installed. Either way, you have a choice. If you are having a new home built or doing some major renovations then you will probably want to go with the wired installation.
Wireless Alarm Systems
These are considered to be the most convenient and cost effective based on its installation needs. The reason that they may be considered to be less reliable than the wired systems is because of interference in the signals.
Hybrid Alarms
There are different types of Hybrid alarms. Some of which you can install yourself and others that are used in a home security package like the one that Pre-lock security offers that is custom planned for your specific needs.
Email Alarm Alerts
With today's modern technology it really can be used to step up the security of your home and really boosts convenience. This is what email alarm alerts are all about. You can receive an email concerning what it taking place at your home, like when the kids arrive home or somebody is delivering a package.
Home Invasion Alarms
There are many different types of security packages. You can get a home invasion security alarm system that will send signals to a monitoring center that will alert you if the alarm has been triggered and will take appropriate action if necessary.
Life Safety Alarms
Getting out of your home in a quick and safe manner when a fire breaks out is critically important and your life safety alarms is the best resource there is for alerting you in times like this.
Medic Alert Alarms
For the elderly or those with medical problems medic alert alarms can become their best friend. If they fall or become ill with a push of a button they can alert a monitoring center to send help.
There are several different types of security alarms mentioned here and it can be a little overwhelming to know what you need to choose. This is one of the big problems that do it yourself enthusiasts run into when setting up their own alarm system. You don't have to become an expert in security to protect yourself. All you need to do is rely on the experts here at Pre-lock and they are going to help you determine exactly what you do need for the safety and security of your family on all levels. Pre-lock security reps are not into trying to sell you something you don't need. At the same time they are not going to be remiss in their responsibilities by not making you aware of what is available to help scale up your protection.