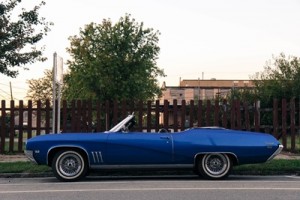 It most likely doesn't matter what the year, make or model is of your vehicle, to you it is one of your most important assets. You count on it for a lot of reasons. What you may want to ask yourself however, is your vehicle one that potential car thieves may find potentially appealing? In other words is your vehicle a potential target? You may be thinking that its that shiny new 2015 or 2016 vehicle sitting in your driveway that is appealing, but you are wrong.
Data is collected by Insurance Companies across Canada and some break this data down into the provinces according to the thefts that take place. For 2015 in Ontario all indicators are that these are the top five most popular vehicles to be ripped off…
2003 CADILLAC ESCALADE 4DR 4WD SUV
2010 ACURA ZDX 4DR AWD SUV
2009 BMW X6 4DR AWD SUV
2013 ACURA MDX 4DR 4WD SUV
2003 CHEVROLET AVALANCHE 1500 2WD PU
Actually Insurance companies actually track the data of stolen cars to use as one of their resources for setting your Insurance rates.
You may find the list a little surprising, but there are various reasons why certain vehicles get stolen. Don't think however that this list is all exhaustive and because your vehicle isn't on it that it won't be stolen if the circumstances are right.
Having your vehicle stolen is a nasty affair and you don't want to compound your problem by having hassles with your Insurance company because you didn't lock your vehicle. So that is the first rule that you want to follow. Also, if the car has become one that different family members use then make sure they know and follow the rules for keeping your vehicle safe from thievery.
There are many reasons why a thief will steal your vehicle but there are four common ones….
They may have a illegal market for them overseas and are part of a large car theft ring.
They may have buyers right here in Ontario that are ready to buy a hot vehicle, or they may be unsuspecting buyers.
Then there are the joyriders who will just steal a vehicle for the fun of it.
Then there is the ones that steal a vehicle so they can utilize it in another crime.
Making sure that you have good external security around your home will act as one deterrent for keeping your car safe. Parking it in your garage where you have included the coverage of your security system is another. Now that you are thinking about security it might be the right time to contact the experts at Pre-Lock to determine if you are up to date with your entire security needs.