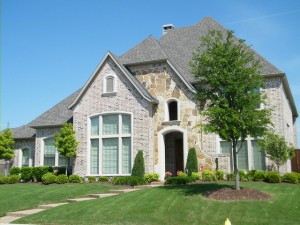 Even though the Toronto warm weather hasn't really settled in yet, many people have begun to do some early spring cleaning both indoors and out. While doing this it is good to keep some thoughts in mind about your security in a few different ways.
When we get a warm sunny day we tend to want to get outside and do a bit of clean up. Usually the first area to receive this is the front lawn, which can get pretty messy during the winter. The tendency might be to just take a half hour to do this, but in the mean while you have neglected to lock the back door of your residence. If a crook is able to access this area it would be a prime time for them to slip in and commit a robbery without you even realizing it until you discovered something missing.
Many people don't realize at just how fast a thief can go about his work. They have perfected their skills and usually know exactly where to look for the items of interest to them. They can disconnect a desktop computer in a matter of seconds and be out the backdoor with it, all the while you are enjoying your front yard clean up.
Another security concern is while the good weather also brings out the good thoughts in good people, there are unscrupulous individuals who utilize this time of year for their gain. These are the bogus salespeople that go door to door selling various types of services. While there bad deeds are a little more elaborate than the quick hit break in artist they can cost you a lot of money with their scams.
If these people are offering you a service that you could really use don't be hasty in signing a contract and giving up a down payment. Take the time to check them out including their credentials. Don't just rely on a few customer testimonies from over the phone or an impressive portfolio that they happen to have with them.
If you are getting your home ready for some major spring home improvements then before the work begins give some thought to upgrading your present security system. If you currently have a wired system you may want to expand this during the renovation, or even have a totally new one installed. Don't forget you have the choice between wired and wireless security. The professional security experts at Pre-lock can give you plenty of advice and assistance onsecurity products that would be beneficial to the protection of your family and home.