Upgrading Your Home Security


When security is your top priority. Families like the Reilly's know firsthand the importance of their home's security system and there high security locks. During an attempted break-in, a Medeco High Security deadbolt helped deter the robber allowing time for the home owners to call the police and avoid a Toronto home invasion with outcomes not always good ones. After an incident like this one, fortifying your home with the best security system becomes a top priority for any family living this real life scenario.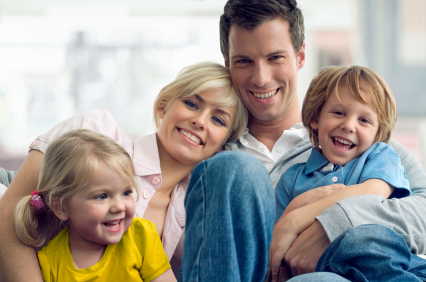 Deadbolts – your maximum-security defense starts with a Medeco Deadbolt designed to reduce force entry to your home and provide your family with key control.

For your most important line of defense, make sure you install deadbolts just as the Springers did on every entry door to your home.
Medeco high security deadbolts
, offer professional grade security with the biggest, strongest bolt available that offer defenses from forced entry typically not available from standard locks sold in large box stores . .
Families on the move need security that easy to engage and operate. Many people may need access to your home, and ease of operation is paramount when designing your security system..
Electronic security is a great upgrade
for today's families on the move. With locks that require no keys, and not having to hide, lose or forget your family can come and go with peace of mind. The electronic Keypad avaialbe in mechanical versions for shabat mode needs. Entry functions allows you to switch between the unlocked and automatic relocking functions so your home is always secure.
A great place to slow down and expose an intruder is at the property line. A home intruder generally looks for two very important elements when selecting a home that they want to rob .The ability to get in and out of your house quickly, is very important and the need to remain unseen while commiting the intrusion is als.
Here are some solutions to further secure your home:
Perimeter outside lighting

. Many burglars prefer the cover of pitch black darkness. By keeping your property well lit at night, you take away their freedom and, force them to find another target that is a lot darker..
Motion sensors lights. When linked to your outdoor lighting system, motion sensors will startle an intruder by instantly drowning him in light and making him think someone just flicked on the lights.
Timers for interior lights are a great idea to give your home a random lived in look. If you're going away on vacation, put timers on your interior lights on all levels that come on in a security random cycle.
Security cameras that record every door knock. Security cameras are now used by many people for their home defense as part of there security solution available at Pre-Lock.

Security film can provide you an invisible shield

that will stop the intruder right in the tracks. Let us show you how we can install ArmorCoat security window protection on all your main floor windows
Professional installed Medeco security deadbolts on all doors. If you have a garage attached to your home, make sure there's a Medeco deadbolt on the door linking your house and garage, and make sure
you lock that door when you go out. Don't think because your garage door is down that you are safe from entry. A unlocked door is easy pickings for entry so lock up tight when you are home and away.
Additional deterrents to intruders:
Join your local Neighborhood Watch. York Regional Police & Metro Police have great programs in place. One of the most effective and inexpensive ways to secure your home at the property line is to turn on the eyes and ears of your neighborhood and pitch in collectively.
Don't advertise your absence by letting flyers build up on your porch. Put away items like sports equipment, lawn mowers, portable grills and bicycles.
When going on vacation. Have your mail and newspaper delivery stopped and arrange to have your yard maintained and your driveway shoveled if you are going away in the winter months .
Lock your car while it's in the driveway. Always lock your car when it's in the driveway or parked in front of your house.
Trim hedges and shrubs so intruders don't have where to hide. The worst thing you can do is give an intruder a place your neighbours can't see
Secure your windows.

Installing window bars is a great idea

. A common entry point for burglars is a ground level window at the side or rear of the house.
Call us today for a free security evaluation in your home.....
(416) 773-5625

Visit us today at our Toronto Locksmith Showroom
800 Petrolia Road Unit 1, Toronto, M3J 3K4
Keele & Steeles near York University