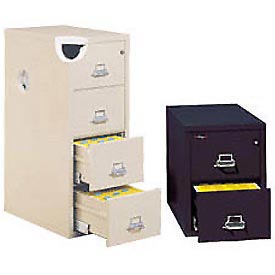 In today's world of business most rely on their computer's for record keeping. There are some documents however, that really should be stored in a hard copy format, in case of computer crash. Now it is true that there are some real computer buffs out there that can just about restore anything on the computer, but that comes at a hefty price. Having a trustworthy and top quality file cabinets to store those precious documents in must be a business priority.
Many company owners realize this and there is always a certain amount of incoming hard copy that is important and needs to be kept in a safe place. A good example of this is the Corporation documents which you may have to produce in a variety of different situations. Having a fireproof file cabinet for these types of documents as well as year end financials, taxes, and agreements is one of the best sources of document security that you can implement. In some cases you may require additional security for other precious items that are contained in your home. In this case you may want to consider security safes as well.
Understanding how important these documents are, it makes sense that you would want to invest a little more money in a top quality fire proof file cabinet like the Fire King. One great benefit of choosing this brand for your document safety is that there is a large selection to choose from. If you business is on the smaller scale then you probably only need a small file cabinet. In this case you really can say good things come in small packages because no matter what the size of the Fire King security file cabinet you choose it is going to consist of the very same top quality as the top of line and biggest unit does.
When choosing your file cabinets for your Toronto business be sure to talk to the Toronto Locksmiths at Pre-lock who special in both business and personal security. They will explain the Ul ratings to you and help you determine which best suits your needs.