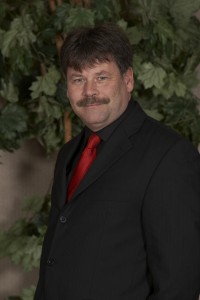 Best Toronto Locksmiths
You never can tell when you will be in need of the best Toronto locksmiths. You may have simply lost the keys to your vehicle or your home and need some assistance. Or you may be in need of some Toronto home security or have a need for this for your business.
It is really important that you take your time to find not only the right expert for the task at hand but a professional in the locksmithing industry that is trustworthy.
Often when an individual is in need of Toronto locksmith services they are in a panic situation like in the case of lost keys. The tendency is to choose the first one you come across in the yellow pages or online. There is nothing wrong with this except you want to be sure of a few important cautions. We have discussed this in detail in our article Toronto Locksmith on How to Avoid Locksmith Scams.
The other priority when looking for a locksmith quick is the temptation to go with the one that you figure will be the cheapest. While price is important and you certainly don't want to be taken advantage of because you are in an emergency situation, that should not be your only deciding factor.
The following is a short list of what makes the best Toronto locksmiths.
a)     A professional that is well established in this industry.
b)     One that has an established location and isn't just working out of the trunk of his car.
c)      An expert who has had the proper training.
d)     Locksmiths with experience so they can get the job done quickly for you.
e)     One that is going to respond when you need them and not keep you waiting for hours.
f)      A professional that has proper credentials and is a member of good standing within the industry.
g)     A Toronto locksmith that is going to give you fair pricing according to the job requirement.
h)     Has an impeccable reputation for being honest, as you are putting them in a position of trust.
i)       Is courteous and more than willing to offer good customer service.
The ideal way to find the best Toronto locksmiths is to seek out one of these professionals before an emergency arises. This way you can take your time to ask the right questions of this professional and ponder on the answers you receive. You need to feel comfortable with what is being offered to you by way of services. By knowing in advance that you have a reliable Toronto locksmith that you can contact when the need arises means that you are never going to feel panicked when a situation arises where you need these types of services.
Give us a call here at Pre-lock 416-773-5625 and let us introduce ourselves. We can guarantee you that when you are in need of the best locksmithing services in Toronto and its surrounding area, we will be here for you.