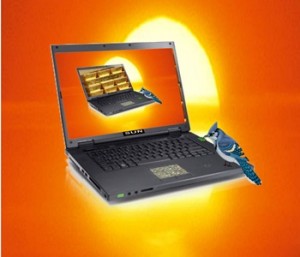 Living in a basically safe and secure city like Toronto can often lead us to becoming complacent about our security in general. Yet when you stop to think of the many different areas where we could potentially be vulnerable becoming laid back about our protection is not a wise spot to be in. Even a computer threat like the heartbleed internet bug can cause a lot of concern in regards to internet security for a multitude of people and not just for Toronto either.
Nobody likes to think of online vulnerability but a lot of people have personal information that has been added to the net. There is online banking or filing your taxes as two examples. While you may feel this is not going to affect your directly and the powers of the internet are taking every step possible to secure their individual websites, it could also act as a reminder about other types of security that may now be a good time to check.
If you haven't changed the locks on your doors and windows for several year, as part of your spring cleanup maybe now would be a good time to check the status of the security they are offering you.
It could be that you have lived in your home for many years and now your youngsters have reached their teen years where you now have a lot more electronics in the home and when you add up all of these they have quite a value to them. Perhaps a few years back you didn't feel as though your home would be a target for thieves, but electronics is one of the hot items on their list for bringing them a quick buck. Now may be time to at least consider a basic security system.
On the other hand there could be seniors in the home that you now feel could use some extra security measures. These can include anything from a intercom system for the doors, or a driveway alert. You may even want to think about medical alerts. Keeping up with the personal safety alert systems in your home is a must such as your fire alarms.
While you may be taking steps to beef up your internet security why not go one step further and call the pros at pre-lock to see how they can assist you with your other security needs.