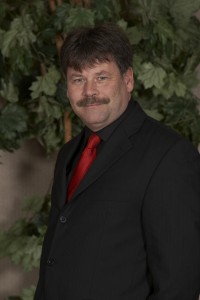 This is a recent interview with Paul Seidman, owner/operator of Pre-lock Security Inc.Paul who is considered a Toronto Locksmith and security expert in the field of home and business security. Paul and his team of security pros have been providing Toronto and the GTA with security products and installations for many years. Today we talked to him about hardwired and wireless alarms.
Lynn:
How long have you been installing Hardwired alarms?
Paul:
Pre-Lock Security Services continues to offer the best reliable security systems available today. When installing our security systems, we have been around long enough to know that traditional alarms using hard-wired technology have always been the old school way to install security systems.
Lynn:
Do you as a security expert have a personal preference when it comes to hardwired vs wireless security systems?
Paul:
The choice between hard-wired alarms and wireless alarms has always been a hard choice for me, coming up the ranks as an alarm installer since 1978. I know the value of a physical wires versus a wireless transmission device that has a battery powering the security device.Wired alarms have always been the standard for effective reliable maintenance free operation and always will be, however the costs to install hardwire systems typically come in much higher than wireless installations.
Lynn:
What are some of the advantages to a wireless security system?
Paul:
Wireless alarm systems have always been something that worked, but not as good as  hardwire alarm systems, and that frame of thought still holds true to a pioneer security provider like Pre-lock. Recent technology improvements have improved wireless products to actually perform easy installations. They offer reliability that allows Pre-lock to install more and more hybrid systems in completely finished homes and offices.They allow us to offer our customers the finest security products with the ability to install without any damage to the home or office usually in a few hours.
Lynn:
Which of these security systems is easier to install?
Paul:
Wired home security systems are still the method of choice for wiring that can be done during construction. However, adding wireless devices after it is all said and done is easy and very effective for homeowners. It is ideal for those that wish to take advantage of many smart home features allowing access to the security system via smart phone enabled devices, and adhering to insurance requirements that are subject to change.
Lynn:
How does the wireless system work?
Paul:
Wireless home alarms from Pre-Lock usually use small radio enabled transmission sensors that operate on long lasting internal batteries that send heartbeat like signals 24  / 7 to the control panel strategically  located somewhere in the home. Our wireless contacts today offer supervised annunciation of open and closed status of any door and window that provides the customer with the information required when arming the security system. We have the ability to provide the home owner with information never before possible even in the unalarmed state of the security system.
Lynn:
Which of these is the most cost effective?
Paul:
Today our hybrid security systems offer solutions that were never available before, bundling hardwired and wireless security products.Wireless components can grow
with our customers' ever changing needs and provide the customer the exact security system they may need.  Wireless systems typically cost more than hardwired products on a product by product basis. However installation costs and other factors like décor and finished basements clearly make it an easy choice for us and our customers.
Lynn:
Does Pre-lock offer installation services for both wired and wireless security systems?
Paul:
Regardless of which security system we implement in your home, you can count on Pre-lock Security providing you a professional installation that will provide your
home and family years of safe security and rest assured our security systems will designed to provide years of trouble free operation and effective security.