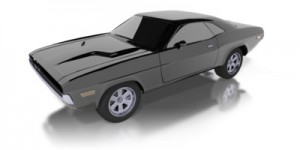 There are a lot of mixed feelings when it comes to holiday shopping. Lots of people love this time of year and seem to love the hustle an bustle that is taking place in all the malls. Then there are those that just want to get into the stores and get this shopping spree done and over with. Either way one thing everyone agrees on is wanting to keep their vehicle safe during this busy season.
Parking spots are usually hard to come by at this time of year so you may not have a lot of choices. Although you really just want to find a spot so you can go about your business take a few moments to review the spot you are choosing. Is it well lit? If the only spot available in one way back in a dark corner of the parking lot then it may be worth just sitting tight until a better spot comes open. This type of location is a prime spot for a car thief.
You need to consider two major safety factors. One is those thieves that really want to steal the vehicle itself, or those that just want what's inside. Either way a dark secluded spot is not ideal. Fortunately most of the Mall shopping lots are very well lit and a lot of them hire extra security guards to patrol the parking area.
Don't make your vehicle a tempting target by loading tons of parcels in the backseat in plain view. If you really do need to keep your parcels in the vehicle then at least try and get them in the trunk. Although some thieves will watch for this and have their ways of getting into the trunk with amazing ease.
One of the areas where you want to extend some extra caution is with your keys. Make sure if you are putting them in your pocket that it cannot be easily accessed by someone bumping into you. If someone has been watching you load the trunk of your vehicle they could try and target you in order to get the keys. It is so common as we are walking away from the vehicle to just drop the keys in our coat pockets which are often loose and bulky and easy for someone to slip their hand into. The same applies for purses. We want to access our keys easily when laden with parcels so we tend to put the keys in the outside pockets of our purses. If its easy for us to get to then you can bet it is easy for the would be car thieves to access as well.
For more useful information on security measures and systems be sure to check out what Pre-lock has to offer.