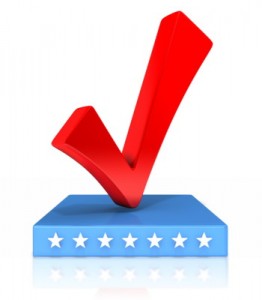 Having good security for your home and business is one of the best steps you can take to ensure the safety of your family and your belongings. Most people start our with these security systems with a strong commitment to make the most of them. It is easy after a while though to fall into some complacent habits which really reduces the capabilities of your security system.
A quality security company like Pre-lock recommends to their customers that they test their systems on a weekly basis. This ensures that all elements of the equipment is working properly. Your system isn't of much use to you if you only discover something is remiss after it has failed to protect you.
Everyone that has access to your home or business should know how your system works. For your home the residents need to know how to set and shut off the system. At your business you will probably have key personnel that will be responsible for this. In this case when any individual leaves your company that has had access to the system, you should change your passwords and notify your security company if you are using monitoring.
Take the time to read the manuals that come with your system. It is not uncommon for many of us to just learn the key features of our safety systems and forget about all the additional ones. If you want to make the most of your investment then learn about everything that it has to offer. Even if there are some features that are not beneficial to you now, they may be in the future.
Try to take some time to keep yourself aware of what is new on the security market that may be of interest to you. When you use professional security installers they can always advise you as to whether a new security item would be compatible with your present system and if it would be of value to you. Just like anything security systems to become outdated, or your needs for security increase.
You want to make sure that you totally understand your system so as to avoid false triggering that results in an emergency response that can cost you money unnecessarily.
If you don't have a security system in place as yet for your home or business be sure to call the security experts at Pre-lock as they will give the advice you need that meets your security requirements, and they will be able to provide you with quality security equipment, installation and service at affordable prices.