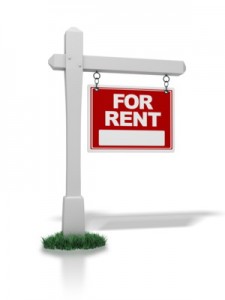 A lot of people come to the decision that they want to rent out some of the space in their home. It may be that they have a basement apartment that would provide some extra income. For others their children have grown up and left the nest, so there are a few vacant bedrooms. No matter what the reason for renting out, don't let your home security measures dwindle.
It can be difficult when you have a security system that you have been used to looking after yourself and now others in the home have to access it. It is natural to feel uneasy about giving out the security passwords. However, you don't want to fall into the habit of not utilizing this home protection simply because there are more people in the house now. In fact, you should be even more aware of the importance of using your security measures.
Make it very clear to your new tenants what security measures you have in place for the house in general. Also make it a rule that the system is to be activated when they are leaving the home and they know it is empty.
Also discuss your other security measures with your tenants. It will take a little planning to make sure that the safety of your home is going to be maintained under these new arrangements. The layout of the rented premises will partially dictate this. It may be that they have totally separate entrances and no direct access to your part of the house. Then this may not be the case.
What you may want to do is talk to the security experts at Pre-lock and ask for their advice and assistance regarding maintaining your home security.
Also, remember to follow through with the proper security clearance of your proposed tenants. You should have a proper application for them to fill out, even though you are not in the business of renting on a larger scale. The information they have to provide for this could help you with making the right decision as to who to rent to, and also be valuable for future use. If they move and you need to track them down, then the information they supplied you with on this application may help with this.
You want to check out their financial, employment, and personal references carefully. It is not difficult for them to supply you with less than credible references. For their employment references ask for proof of this on the company letter head. Their financial references should be checked out. Their personal references means you may need to do some further research to ensure these are legitimate.
There is nothing wrong with renting the spare space in your house as long as you take the time to ensure your safety and the safety of your home.