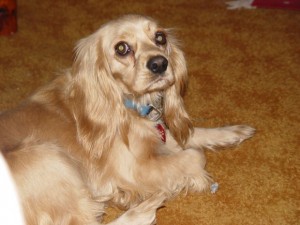 Pets Deserve the Benefits of Toronto Security Too!
For most animal lovers that own pets they make up a very important part of their family. Every effort is put into keeping these additional family members healthy and happy, but what is sometimes forgotten about is their security.
Often pets are left home during the day because their owners have no other choice but to go to work. While home security is the priority for home owners, there are some additional features that can be added to the home security system that can be really beneficial to the pets.
When we talk about pets the most common that comes to mind is our dogs and cats, but we should not forget the little critters like our rabbits and hamsters, and for those who are into the reptiles of course there are snakes and lizards. Then we have to add to this the large number of bird lovers. To the pet owner it doesn't matter what species the pet is, there is a bond between the animal and the owner, and as such the owner wants to do whatever is necessary in keeping the pet safe.
Often burglars are deterred from a barking dog, but for those that aren't then there is a real risk of the family dog being injured if the break in artist gains entry to the home. Having a good home security system in place adds to the protection of the canine family member. Even if the alarm itself does not thwart the efforts of the intruder it affords precious time in allowing the police to respond.
For exotic pets there is often the concern that their living surroundings are kept at the right temperature and sometimes even the humidity level is important. Having high/lo temperature alarms installed or high humidity alert sensors to warn you of specific humidity levels could possibly be a lifesaver for your particular pet.
When it comes to fire and safety, that is a whole new area of concern. Some animals are highly sensitive to smoke, and dogs and cats will have a tendency to want to hide if smoke is present. By having a good fire and smoke alert system professionally installed as part of your security regime for your home not only does it give you an early warning of a potential fire, but could perhaps give you enough time to retrieve your animals as you follow your evacuation plan.
Then there is the exterior of your home that has to be of concern for your pets. Many people like to have their animals outdoors at night or even during the day. Security lighting is something else that should be given thought to.
Take a few moments to talk to the Toronto locksmith security experts here at Pre-lock and discuss your pet security and safety concerns with us. We will advise you as to the best security systems that will help add extra protection for these additional family members.