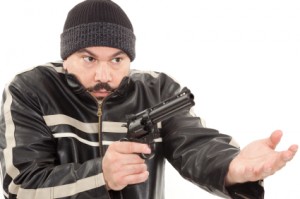 When you own a business you have a lot of responsibilities, and making sure that your employees' are working in a safe environment is part of this. If you workers feel safe and secure in their place of employment then you are surely going to get better work production and less employee turn over.
Of course you have to follow all of the standard employer/employee rules that are in place by the government, but in this instance we are talking about the safety and security that you have in place such as your security system. This is the system that helps protect against hold ups and theft, as well as perils such as fire.
How much security you need depends on the type of business industry you are in. It used to be that hold ups were only something that high end businesses had to worry about. Now convenience stores and gas stations for example, are at the same risks.
In most cases having additional security in place like video cameras, and notifications that cash is not present on the premises, nor do employees have access to the safes, are all good measures.
If your business may be vulnerable to hold ups, then you may want to consider the use of panic buttons. These alone often give the employees a heightened sense of security. In most cases it requires two buttons to be pushed to reduce the risk of accidental activation. Once they are activated then the alert goes directly to the security monitoring station and receives priority.
Training your employees in proper security measures is another way of helping them to stay safe in the work place. It doesn't mean that you have to put them on edge by doing this, but giving them a basic protocol to follow in the event of a hold up or break in gives them some sense of direction. You can talk to your security provider about this and they will surely assist you.
Aside from break in and hold ups, employee safety also includes protection against fire. Just having fire alert systems in place is not enough. You have to be sure that you have enough of these fire alerts and they are of good quality and are in the right places. Most of all you have to ensure they are in good working order. A fire escape plan should be in place and it wouldn't hurt on occasion to run a few fire drills.