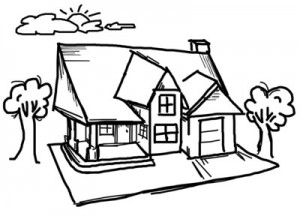 When you are choosing the insurance coverage you need for your home or business, you will find that coverage varies depending on the Company you are choosing. Most of them will offer some type of incentives by way of premium reductions concerning the type of home or business security that you have implemented.
Insurance Companies pay out a lot of money for theft related incidences. For this reason they are really paying a lot of attention as to what they will offer under their theft coverage. You need to read your insurance policy carefully to see if there are any rules that you need to follow to keep your coverage claims acceptable. Make sure there are no exclusions in your coverage.
Aside from being able to make a valid insurance claim if you are the victim of a theft, you want to do everything possible to prevent this. Although some items that could be stolen may be covered by your insurance, the payout of these claims does not replace their sentimental value.
Insurance providers are being very pro-active in offering as many suggestions as they can to beef up your security efforts. They of course focus on encouraging you to have good locks in place for your doors and windows. While a lot of emphasis is put on keeping criminals out of your house, there are additional steps that are encouraged to take if a break in thief manages to get inside.
The more time you can create for the thief to have to go about finding valuables in your home, the more you are increasing their chances of getting caught.
If you have jewelery and you have it all in your jewelery box, then there is nothing preventing the criminal from merely taking the entire box quickly and easily and then making their exit. However, if you have your expensive jewelery in a safe that is secured then there is a far less chance the crook is going to get what he is after.
It isn't just jewelery that a break in artist is after. Now many of the electronic items that are contained in the average home are on the crook's hot list. It is virtually impossible to store all of these away in a safe location. What some insurance companies are recommending is that you keep a list of the serial numbers, and even marking your valuable using an engraver and making a mark that is unique to you so it can be identified in case it becomes stolen.
Start putting all your security measures into place by using the services of a top quality Toronto Locksmith like those at Pre-lock. They can take all the guess work out of whether you are fully protected when it comes to your security.