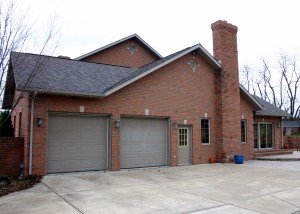 There are a lot of responsibilities and upkeep that comes with owning a home. It can be difficult financially to set the priorities. Another obligation that comes within this category is your home security.
Often people think that to be really secure in their homes that they have to invest a lot of money in elaborate security systems. This thought sometimes leads them to the mistake of purchasing generic type safety systems that while they look good can often give a sense of false security.
There is no reason why you as a homeowner cannot have a solid security plan in place for your family and home and within your budget. It takes some personal research to determine what areas of your home are most vulnerable. Then it means sourcing out the appropriate protection and included with these steps is using some common do it yourself security measures.
Your personal research:
You don't have to be a top notch security expert to know where your home is going to be most vulnerable. You may have to try and think like a thief for a bit though even though it is against your nature.
Take a walk around your home and just imagine if you wanted to get into this home surreptitiously how would you do it? Are the windows old and can easily be jarred. Are there window panes that could be quickly broken that wouldn't draw too much attention? Are the door frames really flimsy and could easily be kicked in?
Is your driveway fairly long and you want to be alerted when someone is pulling up? Or do you have seniors in the home, or kids that are on their own at times and a intercom system would give them the protection of knowing who is at the door?
Sourcing out appropriate protection:
All of these security issues can be easily remedied but you want to be sure that you are implementing credible security measures and that means buying the security equipment you need and having it installed by those who specialize in security like Pre-lock does.
Do It Yourself Measures:
Making sure that everyone in the house is security conscious and taking the steps to lock the doors and windows is one simple but very important security measure. Making sure that you are not making it easy for an intruder to camouflage themselves while trying to break into your home is another. This means making sure you have good exterior lighting. It also means shearing down the trees and hedges that partially cover your entry points of your home.
Having good security measures in place for your family is not as difficult or expensive as you think. Call the security pros at Pre-lock for the assistance that you can count on.