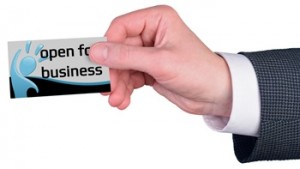 Small businesses especially when they are first starting up have a lot to worry about or at least to attend to. Most have a budget that they need to stick to, and unfortunately it is usually whatever is left over that gets dedicated to the security needs.
Any business owner no matter what the size of their business or wherever it is located should every think that they are not in need of at least some basic security measures. Although these may be similar to the home needs they do have their differences.
For those who aren't security savvy they can often have the misconception that has long as there are new locks on the doors and windows then the premises is totally safe. What is being forgotten here is that most thieves know the premises are vacant at night, so if the opportunity is there they can take their time at getting past the locks on either the doors or windows. There is a definite need for a security system to be in place that is going to emit a warning that a unwanted entry is being attempted. Whether or not you as a business owner want to go with a monitored system will depend on several factors. At the very least you want a system that is going to alert you that something is remiss.
Depending on the type of business you have you may think that there isn't anything there that would be of much value to the average thief. Unfortunately these types of crooks have become much less picky about what they will steal. They know they can get at least a few bucks for almost anything these days so they have a large selling market. Just take a look at the types of items that are sold on Ebay for example and you will see that pretty well anything goes.
It all depends on the level of security you have in place that will determine whether it is worth the risk to break and enter. If you have a higher end inventory then taking the risk is more feasible. This is why paying a few extra dollars to have at least a good but basic security system is going to save your time and hassles. While you may not have much of an inventory just a few small items like your computer for example when stolen can create havoc for your business. The actual component itself is easily replaced and chances are you have insurance for this, but what about it's contents, that most likely is not easily replaced and can dramatically slow your business down.
Don't just assume that you are going to have to pay a fortune for your security. Call the experts at Pre-lock and describe your type of business to them. They will take it from there by asking your pertinent questions and may even want to physically assess your business. At least you will know what your security requirements are, and what is available to you within your budget range.
You will be quite impressed with just how much of a relief this will give you not having to worry about your business premises every time you lock the door at night.