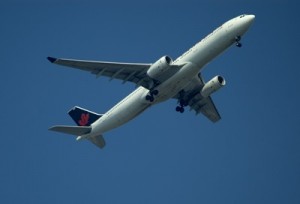 As soon as the cold weather starts to set in around the Toronto area the snowbirds are ready to take flight. Many Torontonians look forward to go South for the winter. They also have to make sure that their Toronto home is going to be safe and secure while they are away.
You certainly don't want to give would be thieves the impression that you are gone for the winter. This is just an open invitation for them to not only break into your home but take their time doing it.
You want to make arrangements for your mail delivery. Cancel your paper delivery or at the very least have a neighbor pick up the papers left at your door for you. You may want to find a trusted neighbor that will make sure that flyers aren't accumulating in your front entrance. Some flyer delivers will stick them in the front door. If it looks like they have been there for a few days then its easy to tell that nobody is home. Crooks will sometimes case a house for several days observing signs like this.
Something else you want to do is ask the neighbor to put a bag of garbage in front of your home on garbage day. Again if a crook is making observations some will do so around this time, to see if a pattern is forming.
Set some lights on timers and vary these in different rooms. You don't want them all coming on at the same time in the same location.
You may want to turn off the water system to avoid the possibility of flooding.
Check to see that your alarm system is in good working order. Don't forget to let your alarm company know you are going to be away if you are using a monitoring system. Be sure to leave them with a contact number of somebody near by the house such as a family member or neighborhood. Also, make sure this individual is able to contact you for instructions if something should go wrong at the house.
To give you even greater security and peace of mind consider using the security technology that is available through your smart phone. This way on occasion you can visually check up on the home no matter where you may be. You may even want to think about an email alert service.
With some careful thinking and proper planning there is no reason why your home shouldn't remain safe and sound while you are enjoying the sunny weather down south.