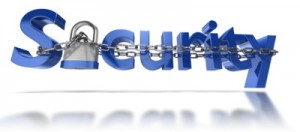 For Toronto residents and businesses Toronto is a great place to live and work. It is a busy atmosphere to be part of and as such it does create a need for concern for security. Fortunately crime rate is not all that high compared to the population but when it comes to home break-ins and theft it only takes one unscrupulous individual to traumatize a family by invading the privacy of their home or business. The solution is simple in that there are many choices of Toronto alarm systems for both residents and businesses alike.
In fact, because there are so many choices its not uncommon for individuals to put off making a decision as to what is the best security system for them because of the confusion of so many to choose from. If you are looking to beef up your safety and security there are a few things you can do to narrow down your choices and then be able to make your decision from here.
Expert Toronto locksmith, Paul Seidman owner of Pre-lock security makes the following recommendations….
Don't buy your Toronto alarm system in haste. This is a very important asset that you are going to purchase so take your time in choosing the one that is best for you.
Take the time to understand how the system you are thinking of buying works. If you don't feel comfortable with it then you will never use it to its fullest advantage.
Make sure that whoever you are purchasing your security system from that they are a member of the Canadian Alarm & Security Association.
Know what your security needs are. Just because a person recommends a security system that they have doesn't mean it's the right one for your particular home or business.
Do product comparisons. When you have narrowed down your choices, compare them to see which is going to best suit your home or company needs as well as fit into your budget.
When it comes to the cost of Toronto alarm systems and what you are willing to pay for your home or business security there are a few things that you need to factor in. You need to determine what level of protection you will need. As with anything, the higher the level the more it is going to cost because of the increase in technology and components required as the level increases. Then there are the monitoring costs to be considered if you are going to use these services. Also there will be the installation charges.
Something to keep in mind as well is to see what your Insurance requirements are. When it comes to Toronto alarms for businesses some Insurance companies may insist on some type of security system and have a set criteria for the system to meet. For Toronto residential alarms, your Insurance company may offer you a reduced premium rate if you have an alarm system installed, but again they may also have a set criteria for this as well.
Before you determine that you really don't need a Toronto alarm system whether it be for home or business, or you don't think you can afford one, talk to our Toronto locksmith security experts here at Pre-lock. We would be happy to advise you as to what would work best for you to keep your Toronto home and business secure.