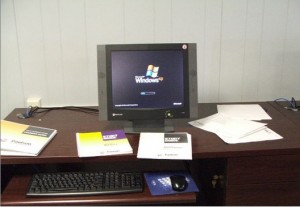 If you are shopping around for a Toronto locksmith you are soon going to find that there are many to choose from. If you are in an emergency situation you may feel panicked and decide to call the first one you come across.
Like any industry there are good and bad when it comes to these professionals. Whenever you can rely on a valid Toronto locksmith review to help you with your choice then it automatically gives you more comfort. You have to be sure however that the information that you are relying on is authentic and credible.
So how can you really be sure what you are reading about A Toronto security professional that specializes in locksmithing is valid? First you want to take a look at the validity of the site where you have gained this information. If it is a review site such as homestars for the Toronto region then you can immediately tell by the professionalism of the site that they scrutinize their information. You will also note by the reviews that are left there that many are not afraid to use their full names. If you check out the about us section you will also see that there are real live people that actually conduct a review process. You aren't just dealing with virtual ownership here.
Next when you take a look at the reviews you will see that there are good as well as bad reviews. Many review sites that are not all that authentic will not post bad reviews. Another note of interest is that you will often see the average price an individual paid for their services. A really significant hint as well is when you see the actual name of perhaps an employee who was the service provider.
Ideally when you are looking at reviews for Toronto Locksmiths you want to be able to see as many reviews at the same site as possible. Those that are fake are soon easy to spot because they are all written in the same terminology and tone of voice.
It really is important to read as many reviews as possible so you can get a good idea of who you are going to be dealing with. Remember that you are entrusting your security to a Toronto locksmith when you are using their services, and you need to know that the company you are dealing with stands on trust and integrity.
Be sure to give us a call here at Pre-lock so we can discuss your Toronto locksmith needs.