Toronto Home Security for Newcomers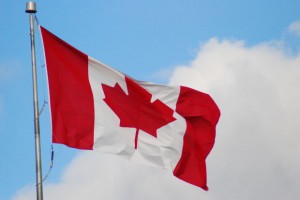 Toronto is often the chosen city for many newcomers to take up residence in when they come to Canada because of all it has to offer. While we can boast of having superior law enforcement services and stringent laws when it comes to criminal activities, it doesn't totally eliminate the need for proper home and business security.
There will always be a number of unscrupulous individuals who do not respect the privacy of others and will indulge in actions to take what doesn't belong to them. There are many new adjustments for newcomers to make, and one of these is learning what is available to you by way of Toronto security services and products that can be utilized to protect your home and family.
The best approach to educating yourself about this is to seek out a reputable and established Toronto locksmith that specializes in Toronto security services. You may think that referring to a locksmith is only to obtain services that will help you gain entry to a home or vehicle when you have lost your keys. These professionals such as those here at Pre-lock do much more than that.
Of course the Toronto locksmiths have to know everything there is to know about locks, so who better to rely on for expertise than these professionals? They are the ones that have the most knowledge in knowing what types of locks and security systems are the best for keeping unwanted individuals out of your home.
While you will want the comfort of knowing that your home is safe from intruders, there are other areas of security that you need to consider as well.
Life safety alarms are most important for your protection against smoke,fire and toxic fumes. There are several different types of security devices to choose from within this safety category. What is the best for you determines are your particular living environment and circumstances.
In some cases you may have a need for environmental alarms for your home and business. Again there are many different types for example if you need to be concerned about the humidity levels on your premises you can implement a security system that will allow you to monitor this. Or you may be living in an high flood level where you depend on a sump pump, and you want to provide some backup alerts for this.
One area of safety that you should keep in mind is security safes. No doubt as a newcomer to Canada you will have many important papers and you need to keep these properly protected. Choosing the right safe for documents is what you will need to do, and this is just one more area of services that the Toronto locksmiths at Pre-lock can provide you as experts in Toronto security.