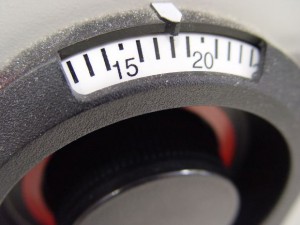 Choosing the Right Security Safe for You
Many people don't realize that a security safe really is a "must have" for anyone that has any type of small valuables. The tendency is to think that this type of security asset is only for those who own valuable jewelry or want to keep substantial cash on their premises, or for businesses. At one time safety deposit boxes were the solution for those small important items, but people grew tired of the ongoing charges and the inconvenience of not having instant access to its contents.
Then the open market became flooded with what people perceived as security safes but in reality are really security boxes that almost anyone can gain access to without a key using some ingenuity.
While a lot of people feel that they live in a secure neighborhood and really aren't worried about theft,nobody can consider themselves exempt from a mishap such as fire or flood. The truth of the matter is anyone can become a target for theft, and nobody is exempt from fire or flood.
These potential dangers have to be the root of making the decision for the right security for your valuables, whatever they may be. It may be important papers, heirlooms, small collectibles and basically anything that would be considered as a tragic loss if it were to become stolen or destroyed.
Think about security protection for these items when it comes to fire. A Toronto locksmith specializing in security will tell you that you do not want to use a fire safe with the thought that it is also going to provide protection against theft. The responsibility of a fire safe is to protect the contents, which normally is documents against fire. It is not an asset against burglary so you would not want to store other valuables in this.
One of the most simple and effective ways to choose the right safe for you is to rely on an expert in this field who is going to ask you the right questions so he can offer you the choices that are going to meet your needs.
For the fire safes the fire rating is going to be important. The longer the safe will be able to withstand direct flames the more protection you have.
If you are in need of a burglary safe, then the important areas here is how stationery it can be affixed, depending on whether you want a portable safe or an install model. The thickness of the doors and walls, and how secure is the locking mechanism is important.
Having talked about the need for different types of safes may be leading you to thinking that you have to go to the expense of buying two different units. This is not necessarily the case as in the example of the BF series safes. For fire protection they have a one hour rating plus they are burglary protected with a RSC residential security rating.
You may be surprised to discover that there are a lot of additional important things about safes to know about and by talking to the security experts here at Pre-Lock you will be able to make a comfortable and informed buying decision.