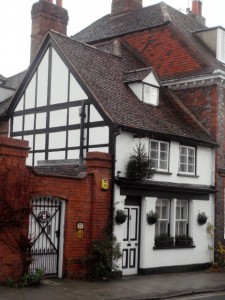 One of the reasons that some people don't like to think about security features for their Toronto home is because they feel it tends to make them feel and look as if they are in a prison or are paranoid about their safety.
This certainly does not have to be the case if you make your security system choices wisely and deal with qualified Toronto Locksmiths who specialize in the security industry. There are many different choices for safety products that really do look impressive and not only do they add the safety feature to your home they can also enhance its looks.
Take for example the architectural hardware that is available at Pre-lock. This is a selection of locking systems such as the Baldwin Hardware or the Medeco Cambria. These are locking systems that come is a selection of finishes that blend in nicely with your home and on the right doors it can even make them a focal point. Having the best of both worlds here when it comes to impressive looks with security is a real bonus.
One big issue of contention around the home when it comes to security is the windows. Not too many people like to have bars on their windows and this even includes the basement ones. They just seem to take away from the look of the home both from the interior and exterior view. However, with what is available on the market now, some people are purchasing these security bars just because of their impressive looks.
A good example of this is the Uniguard, for the windows. These create the french look for the glass they are used on and the protection they provide against intruders is second to none.
There are good selections for those small basement windows that dress up their looks too and provide the ideal protection against intruders.
Then of course there are all those other many selections of security products that many have come to depend on for their home and business safety. These are now really impressive when mounted on the wall and come in a wide selection.
So when you are choosing your security products now and hopefully with the assistance of one of the security experts here at Pre-lock, you can also pay attention to how the items you are interested in are going to blend in with your home atmosphere.