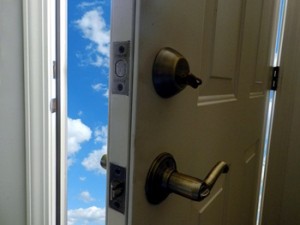 You may be wondering just how much importance a Toronto Locksmith like those at Pre-Lock put on the replacement of locks. In many cases the locks on your doors are your first line of defence against unwanted individuals entering your home.
It is not uncommon for many of us as homeowners to take for granted the existing locks that we have on our doors. In many cases these locks are the existing ones that came with the purchase of the house.
As long as we have the keys for these locks and they seem to engage properly when locking them and unlocking them we are satisfied, and don't give them any further thought.
This type of thinking about our locks could be giving us a false sense of security. Many break in artists are quite good at what they do, and older locking systems don't present much of a challenge to them.
This is one reason why you may be thinking about lock replacement and other reasons could be because the locking mechanism has become defective or you simply have lost your keys.
So in any of the these cases you are now faced with the decision as to whether you should be a do it yourself person and replace the locks yourself or contact one of the professional Toronto Locksmiths at Pre-Lock to do it for you.
When you visually look at your locks they look pretty simple.Your first inclination may be why put out good money on a whole new locking system when you just might be able to fix the existing one. Once you start disassembling it then you are quite shocked at just how many different parts it is comprised of. It now becomes apparent that taking it apart may have been a much easier task than what putting it back together so it works properly is going to be.
At this point if things are not going so well you may either be considering just going out and buying that new lock, or maybe it would be wiser to just call in a Toronto locksmith and get the job done.
If you make the decision to go and purchase a new lock what you need to consider is the size of the area where it is going to be installed. Now you may be faced with a new challenge concerning this.
A great advantage of using a professional for your lock replacement needs is that at the same time they can advise you as to how much security the rest of the door is providing you with. Even if you are successful at your own lock replacement are you confident that the rest of the door parts are offering you good security?