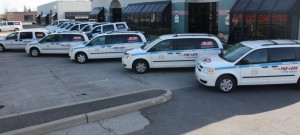 There are times when most everyone will need the services of a locksmith. For those that live in Toronto and the GTA area they need access to a Toronto Locksmith that is trustworthy, reliable and affordable.
There can be many different circumstances that can arise to create the need of this type of professional.
You may have lost your house keys or car keys and this can be most distressing. If its the house keys and you are waiting to gain entry to your home after a hard day at the office, you certainly don't want to be sitting waiting for your Toronto Locksmith to arrive forever. You want speedy service and this is something that you should look for when choosing a Toronto Locksmith. You can be assured of this when they have a fleet of vehicles that are ready to hit the road whenever they are summoned by an anxious customer.
The same scenario applies when you are away from home especially and you go to unlock your car and the keys are nowhere to be found.
The Toronto Locksmiths at Pre-lock can offer you a few tips to lessen the amount of times that you may need to depend on a locksmith service.
A spare set:
Having a spare set of keys can be most valuable. You may want to keep a spare set at the office, and even a third set at home. While having spare keys is great making sure they are well stored away in a safe place is important.
Designated key spots:
A lot of people have a key hook mounted conveniently in their home nut just for convenience but because they have found it a great way to keep track of them. Getting into the habit of putting your keys in the same spot each and every time will save you hours of hunting for them.
Know who you are going to call:
Just as you keep a list of important phone numbers for emergencies you really should add your Toronto Locksmith to this list. Doing some research before having to use this expert will help to ensure you are making an informed choice. This is far better than having to rely on the first number you come across when you are locked out of your home or vehicle.
Be sure to check out the quality Toronto locksmith services offered at Pre-lock. You will be glad you did when the time arrives that you need help with your lock out.