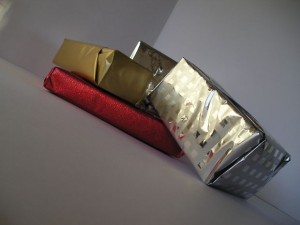 Almost everyone has at least a few people on their Christmas list to buy for that is classed as those hard to buy for people. They simply seem to have everything or they are just hard to please. Well, we may just have the perfect solution for you and that is Toronto security products.
It may be hard to comprehend how a security product could make a great gift. But think about it a little. Is there anyone on this list that doesn't or can't have a dog? We all know that having a canine around adds some extra security to the home. Then the perfect gift suggestion here would be "Rex". This is a dog bark alarm that sounds like the real thing! Best part is there is no muss or fuss with this form of dog. It is a unique gift that really provides some value.
Now if this doesn't appeal to you here is another suggestion. How about a TV? but not a real one. Actually this security product makes it appear as if the television is on. This makes any "would be" burglar think that the home is occupied so they are less likely to venture a break in.

So these are two great suggestions that are really affordable and are an ideal security measure for almost anybody.
If you are looking for a gift that is a little more expensive and perhaps more personalized then there are lots of other great Toronto security products suggestions that we can give you.
Many of us have elderly parents where their security is a real concern. For these individuals there are many security items that would be ideal for them. These are the types of gifts that would give them peace of mind. Light timers are an ideal choice. Most often seniors forget to put their night lights on. When on a security timer they don't have to worry about this. Then speaking of lights you could also choose some of the security exterior lighting that would make the exterior of their premises more secure.
If we have spurred some interest in purchasing security gifts for some people on you shopping list, then why not pay a visit to our showroom, where you can see some great options and we would love to give some suggestions.