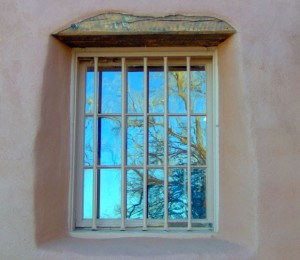 Keeping up with the security and safety that we rely on when it comes to the windows and doors of our homes can be quite a challenge. There are new security products coming on the market constantly and its natural instinct to want to have the best when it comes to feeling safe in our Toronto homes.
Toronto Locksmiths at Pre-lock rely on some of the highest quality and proven security products for Toronto doors and windows for the safety of the clients. These products were chosen because of their integrity and ability to keep intruders on the outside of your home where they belong. Not only that though, there is also the issue of aesthetics as nobody wants to feel like they are prisoner in their own home having to live with unsightly bars on their windows. The following are a few of the solutions offered through the Toronto Locksmiths at Pre-Lock for Toronto windows and doors home security.
Is UNIGARD appealing to you?
We mentioned that nobody wants to feel like they are hemmed in with unsightly bars on their windows, and UNIGARD has provided the unique solution for this. Many people love the French paned look windows that give character to their homes. Now you can have both a great look and security at the same time. UNIGARD was quite clever with designing the installation of bars that look as if they are no more than a lovely French door or window. To make the bars blend in even more is the fact that they can be installed in a variety of colors. One looking at a UNIGARD security window often assumes that it is just part of the original architecture of the home itself.
This is just one of the many examples of Toronto window security that is available to you. It is good to know that there are several window safety options to choose from. Many homeowners don't realize that there are choices and as result refrain from making use of these.
Enjoy the benefits of a security screen door
As a homeowner you have the right to choose whether you want to leave your main doors open and allow the fresh air to enter your home through your screen doors. With security in mind many people are nervous to do this especially in they are home alone.  The Toronto Locksmiths at Pre-lock believe that everyone should feel safe in their home and not feel as if they are being deprived of something that everyone has the right to which is enjoying fresh air through an open window or door. One of the many solutions that these Toronto home security experts have to offer is the security screen door. Again the appearance of this safety item has been deemed to be an important feature to homeowners.
The custom screen door guards that the locksmiths from Toronto will install for you are not only a great enhancement to your security but they are impressive looking. There are over 50 styles to choose from so again the curb appeal is not jeopardized.
Choosing between the obvious and the undetectable
We have talked about a variety of types of products for Toronto window and door security. Some are styled so that they are obviously seen as a security protector, while others are really not detectable. So which is better? To make it known that you have good security in place to make criminals think twice? Or, to have a surprise waiting for the "would be intruders" when they attempt to break-in to your home, and find out that it's not all that easy.
Really it comes down to personal preference. However, in most cases homeowners would rather thwart an attempt to a break-in. Knowing someone has attempted to break-into your home can be quite traumatic even though they didn't succeed. On the other hand knowing that there has been a potential burglar in your vicinity will allow you to be more diligent. To help you make the decision about your security that is best for you, all you need to do is to talk to a Toronto Locksmith here at Pre-lock, (416)773-5625. We look forward to making your Toronto home security and safety our priority.