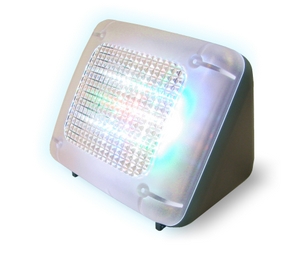 With the way that crime is today in most major cities including Toronto, it means that hard working Toronto home owners have always got to be ahead of the home intruders. One of the best ways of doing this is leaving the security decisions when it comes to what's best for your protection in the hands of experts like the Toronto locksmiths, who specialize in home security. Added to this are lots of small but really unique extra security measures like "fake tv".
If you ever had the opportunity to watch the movie "home alone" you will remember the scene where a show on the tv depicting cops and robbers acted as a method to mislead the intruders into thinking that something unique was taking place in the home. Well, the "fake tv", is not quite as elaborate as that but it could easily mislead the "would be" intruders into thinking that there are occupants in the home watching TV. Burglars are not too fond of taking the chance of having to deal with a wide awake resident.
Toronto locksmiths favor the fake tv security measure because it acts as a deterrent. It is much better to make a thief think twice before they attempt to break in. In other words this unique security device focuses on prevention.
The way it works is as a light that simulates the flickering of the television. Many people watch the TV with the lights off, so when an intruder sees this flickering from his observation post he assumes that somebody is awake within the home. He isn't likely to get close enough to the home to determine if this is true or not. He would just as soon move onto the next home that may be in total darkness. There are many break-in artists that don't have a problem entering a home where there are occupants, as long as they are asleep.
The "fake tv" is really affordable and easy to install. It is just one extra way of beefing up the security of your home. It is unfortunate that we as Toronto residents have to even consider measures such as this but it is a reality that we have unscrupulous individuals in Toronto too.

While you are giving some thought to this security measure, now may be a good time to really take stock as to just how secure your home is. You can talk to any of the Toronto locksmiths security experts at Pre-lock to gain some advice as to what would it take to make your residence a secure one. Although every season is open season for burglars, the hot summer months are particularly inviting to them.