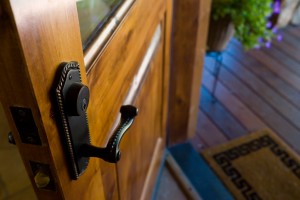 It is not uncommon to make a judgement about the level of our security just based on what we see visually. We look at our double sided windows and are content with their strength. Our doors are quality ones and made of strong materials so no problems there. The locks look solid and we are the owners of the keys so we are happy. The problem is, looks can be deceiving, especially when it comes to your locks. So really when should Toronto residents consider changing their locks?
Naturally the first thought that comes to mind is when you have lost your keys or somebody that has had access to them in the past has not returned them to you. This is definitely a time that you would want to call in a Toronto locksmith to change your locks. Perhaps someone you no longer want to allow access to your home has returned your keys. Unless you definitely know that they have not had an extra set of keys cut then you really want to consider a lock change.
Another instance where Toronto residents should consider changing their locks is when they purchase a new home. Yes, the previous home owner will turn in a set of keys to your lawyer which will be given to you upon closing, but that is usually just one of the sets, how many more are still out there? As soon as you get possession of your new home then the first priority should be calling in the Toronto locksmith.
Even if you have bought a brand new home don't take the risk that anyone who has worked on your home may have a master key so they could gain access during the construction period. Change the locks.
If you home has been broken into there could be lock damage but even if the intruder gained access though a window as an extra precaution have your locks rekeyed anyway.
It doesn't mean that you have to go out and purchase entirely new locks. A reputable Toronto Locksmith will easily rekey your current locks and its affordable.  In fact, while you are having this service done it would make for a great opportunity to discuss home security with this professional. Most often the high caliber locksmiths in Toronto are also security experts.
If you as a Toronto resident find that you are in need of change of locks then just give us a call here at Pre-lock 416-773-5625, and our professionals will be happy to do the job for you. We also don't mind taking the time while at your residence to answer any questions that you may have concerning your home security. We often find that during this service many of our customers want to upgrade their Toronto residential locks because they weren't aware of how inadequate their current home locking system was.