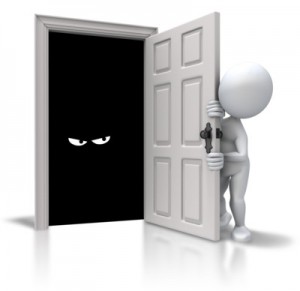 Perhaps you have just moved into a new home, and while you are thankful that it has an alarm system, you don't have a clue of how to work it, or maybe you feel that its so outdated that it scares you.
Rather than just ignore using the system, or tearing it out why not call a Toronto locksmith that specializes in home security. They will be able to look at your system and give you some advice. It may be just a simple step to update your existing system.
Another area of concern for some Toronto alarm system owners is the alarm triggering when it is not necessary. This used to be a real problem. It got to the point where people were afraid to arm their systems because they didn't want the embarrassment or inconvenience of having to respond to a false alarm. Plus, neighbors got to the point when they heard the alarm they would just assume it was another false triggering and ignore it. This is not the type of alarm system that gives anyone proper protection or peace of mind.
Then there are some systems so complex that owners are afraid to do anything with the alarm because they don't understand it. They have paid big bucks to get it installed but didn't get any support or training in all the features and benefits of the system.
On the other side of the coin it could be that your Toronto alarm system scares you because you know that you really don't have enough protection. You may have installed a generic type system that you bought from your local department store. Now you feel that you made a mistake because you know it can be easily foiled by a would be intruder.
You need to feel confident that you have good security for your home and family. You also need to feel comfortable with your security system providers. This is really your starting point. Having a reliable home security company install your system and advising you on what you need to stay safe is the beginning of you feeling good about the security measures that you are going to put in place.
Don't hesitate to call us here at Pre-lock at 416-773-5625 and let us make sure that your Toronto alarm system doesn't scare you!