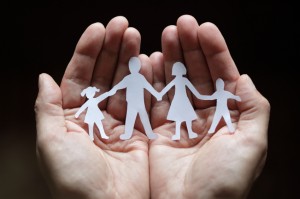 While the most important aspect about home security is keeping you, your family, and your possessions safe, the cost factor comes into consideration as well. Naturally you have no problems spending money on a good security system that is going to meet all your needs. You may also want to check out to see if your insurance company offers any premium reductions if you have enhanced your home and business security measures.
One of the biggest costs for Insurance company that provide home coverage is theft.  The Home insurance Bureau of Canada posted some great tips on all the little but very significant security measures that you can take to really beef up the security of your home.
One of the areas talked about the most when it comes to security is the obvious places for entry which is the doors. Most people pay attention to having decent locks but usually they just assume if the lock looks strong then it must be. Many of the locking systems used on home doors are generic types purchased from the local hardware store. These are the same types of locks that any thief can go in and purchase and use them to practice their break in techniques on. Buying a locking system like Medeco or Schlage is of top quality and going to make the break in artist's job much more difficult.
Something else to think about when it comes to the door is that it is solid core. Flimsy doors only take a matter of seconds to break through. A solid core will create a problem for the thief who will probably be detected by neighbors if he is attempting to break this type of door. The framework for the doors must be solid. Also don't forget about the other doors to the home. Usually most of the focus is put on the front entrance doors. Burglars will look for doors to gain entry that are not so obvious. Patio doors, back doors and one of the favorites is the garage doors entering into the home.
Take a walk about your home and put yourself in a burglar's shoes. What areas of your home look appealing for gaining entry? Now place a call to Pre-lock and ask them how they can help make your home secure. It is wise to depend on Toronto locksmiths who specialize in home and business security because they really are the experts.